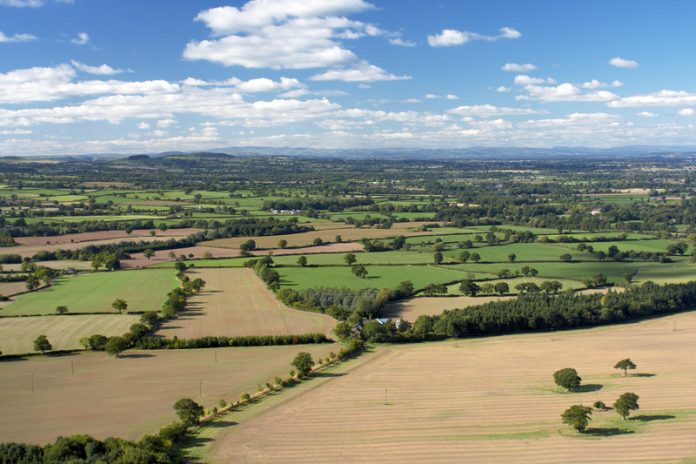 The UK's top environmental ministers are at loggerheads over whether leaving or staying in the EU would be better for farmers…
Secretary of State for the Department of Environment, Food and Rural Affairs Liz Truss, and her colleague Farming Minister George Eustice admitted they remain divided on Brexit.
The food and farming industry is one the UK's largest in manufacturing, employing some 3.8 million people and contributing £11bn to the economy. Europe currently has a significant stake in UK farming, investing some £2.4bn funding to support the sector. Leaving the EU could place farming in a difficult position as a result. However, coming out of the EU could free up some £2bn for the sector, according to ministers.
Speaking at the recent National Farmers' Union annual conference, Truss said: "At a time of severe price volatility and global market uncertainty – I believe it would be wrong to take a leap into the dark.
"The years of complication and risk caused by negotiating withdrawal would be a distraction from our efforts to build a world-leading food and farming industry that brings jobs and growth to Britain."
Truss also said she wanted to see the Common Agricultural Policy simplified, as well as more decisions taken on a local level. Furthermore, she called for the 'three-crop rule' to be abolished.
On the other side of the fence, Farming Minister George Eustice said the UK would be better off outside the EU.
He said an exit would lead to an annual £18bn 'Brexit dividend'. Some £2bn of this could be spent on farming and the environment. Furthermore, Eustice said leaving the EU would give UK farmers the opportunity to design its own policies to support the sector.
Following this statement, Country Land and Business Association (CLA) South West challenged the minister to explain what Brexit will mean for rural businesses in the region.
CLA South West Director John Mortimer said: "We respect the Farming Minister's decision to support the campaign for the UK to leave the EU.
"But as the person who has been responsible for farming policy since 2013, he is uniquely placed to spell out how he believes UK farmers can trade with EU and the rest of the world outside the common agricultural policy."
The CLA represents farmers, landowners and other rural businesses.
What will be best for farming is unclear, but there still remains a great deal of uncertainty around the possibility of an exit from the EU.