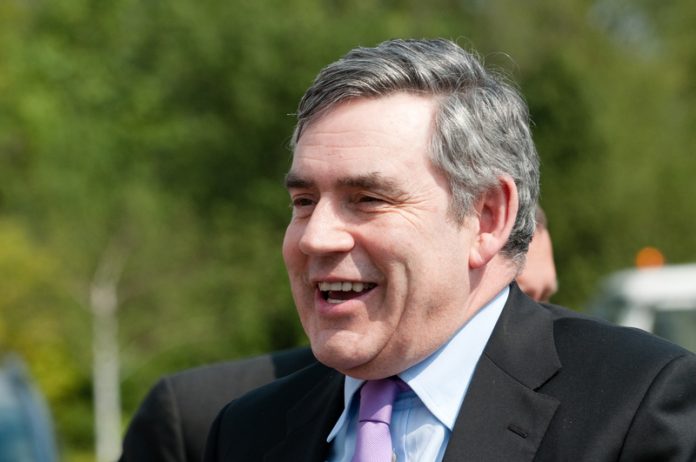 Former Prime Minister Gordon Brown has claimed leaving the EU would not be British and urges the nation to remain…
In a statement that is bound to rile Brexit campaigners, former Prime Minister Gordon Brown has argued it is "not British to retreat to Europe's sidelines" and that it was "not in tune with Churchillian spirit" to "disengage".
The statements were made during a speech at the London School of Economics, during which Brown discussed the history of Britain standing up for human rights, fighting fascism, and anti-Semitism.
Brown said the referendum should be used as an opportunity to develop "internationalism" and should stress the benefits of staying in relation to pay, working conditions, and employment rights.
He said: "If this referendum is about anything it is about what kind of Britain we are and what kind of Britain we aspire to become.
"We should be a leader in Europe, not simply a member. We should not be fully out and we should not be half out. We should be fully in.
"We should recognise that the world has changed since the first referendum and we should be advocates for cooperation in an inter-dependent world."
Brown added that the EU was moving towards a "more flexible" model. He said: "The future lies in a united Europe of states rather than a United States of Europe.
"Too much cooperation and people will feel their identity is at risk, too little cooperation and it will not be possible to solve the economic, social and environmental problems we face."
A Vote Leave spokesman said: "Gordon Brown was in a government that gave away part of our rebate and opened our borders across the EU. Lessons on the patriotic case for the EU will ring hollow from a prime minister with such a disastrous record in Europe."