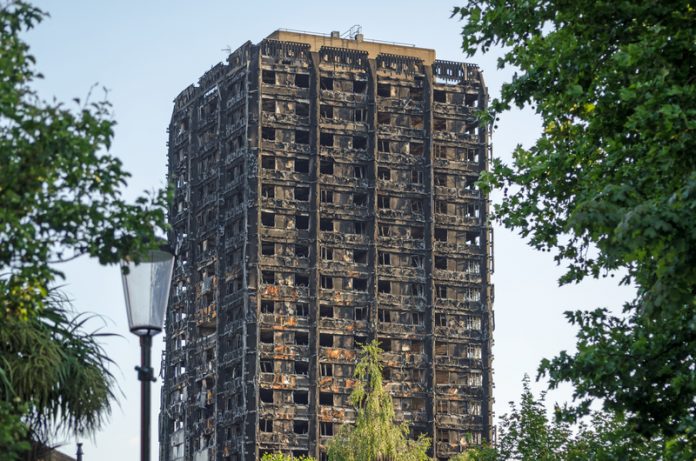 The new leader of Kensington and Chelsea Council has warned the survivors of the Grenfell Tower fire would "take a generation" to trust the authority again
Elizabeth Campbell, the new leader of Kensington and Chelsea Council, has said "words and apologies" would not be enough to restore trust and faith in the authority.
She warned it would take the survivors of the tower fire "a generation" to trust the council once more.
The fire, which killed at least 80 people last month, triggered a national incident after numerous high rises across the country were found to be using the same cladding thought to be responsible for the out of control blaze.
Campbell said rebuilding bridges between the council and survivors would be a difficult process. She said: "I was at the Muslim Cultural Heritage Centre last week and this man stood up and said 'my family died in that fire, how are we ever going to trust you again?'
"I said, I think it is going to take a very long time. It is going to take a generation and over the next months and years we have to give you reasons to trust us again.
"That won't just be words, that won't just be apologies, it has got to be actions."
Rehoming survivors
Kensington and Chelsea Council has reserves of around £274m and is thought to be one of London's wealthiest boroughs. Campbell said there were proposals to buy private properties to rehome survivors but she did not divulge how much cash would be spent doing so.
"We live in an overcrowded London borough," she said. "We have got to find homes in the area where they live.
"We are looking at buying, but I can't give you pounds, shilling and pence of exactly how much of our reserves."
Recovery
Sergeant Alistair Hutching, who is co-ordinating the recovery operation at Grenfell Tower, said the identification process remains a key focus.
"We have never had a disaster of this scale in the UK, so we don't know exactly [how long it will take], but our timescale at the moment for clearance of this whole block is four months," he said.
"I feel passionately about getting those people back to their loved ones. I understand how frustrating it is for people outside of this environment to sit there and wait, saying 'why can't I have my family back, surely it's easy?'
"It's not. But we are trying our very best to get them their loved ones back. All I can say is, please be patient. We are doing our utmost for you and we are working as hard as we can."