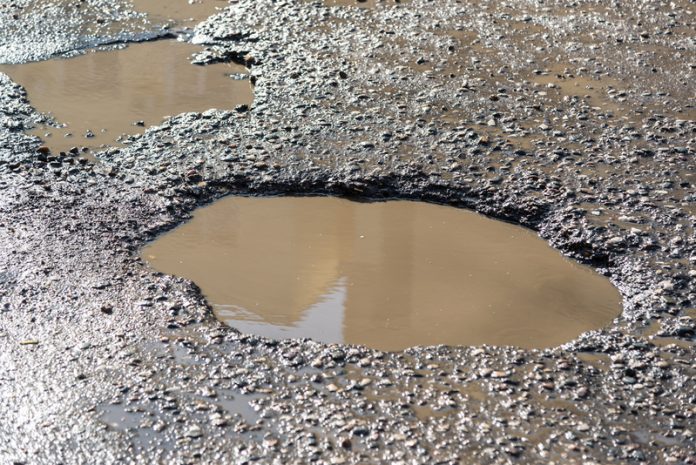 Kent County Council has revealed it is declaring war on potholes and will invest some £4m to fix the county's roads…
Potholes are undoubtedly a bane for motorists, but now one council has declared war on them. Kent County Council has revealed plans to invest £4m to tackle the issue, fixing holes on avenues, streets, and lanes across the county.
The authority said it will fix the damage with either square-cut pothole repairs or large patching.
Leader of Kent County Council Paul Carter said work is expected to start in mid-June and will be carried out on a district-by-district basis.
According to the local authority, over 11,000 potholes have been filled since December at a cost of more than £400,000. Some 8,000m2 of patching has also been undertaken. Over the past year, some 23,983 potholes were repaired costing £1.3m, while 5,281m2 of patching was undertaken at a cost of £6.8m.
The county council breaks down pothole damage using the following criteria:
P1 – a defect which is likely to cause immediate and significant harm to pedestrian/road user and has a response time of two hours.
P2 – a defect which is not an immediate high risk but likely to cause significant harm and has a response time of 24 hours.
P3 – a defect which is deemed not to present an immediate or imminent hazard or risk of short term deterioration and has a seven day response.
P4 – a defect of a minor nature that might deteriorate before the next inspection but is not considered an immediate hazard. These are fixed with 28 days or are programmed into works
P5 – non-safety critical and will be programmed in.