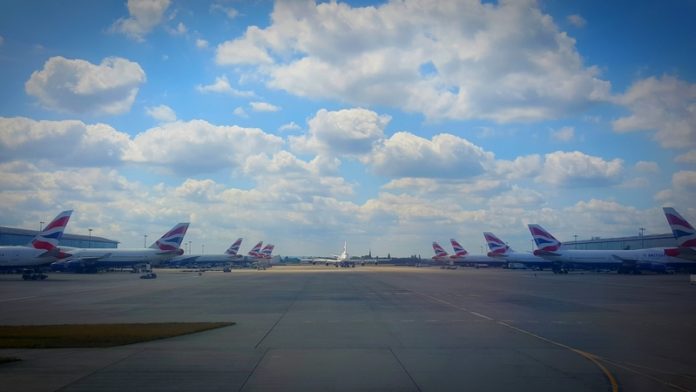 After significant debate Ministers have approved the decision to build a third runway at Heathrow Airport
Heathrow Airport is set to be expanded following a long campaign. Heathrow was locked in battle with rival airport Gatwick over where expansion should occur. Now, Ministers have finally put the issue to bed by approving a third runway at Heathrow.
Transport Secretary Chris Grayling said the decision was "truly momentous".
Heathrow Airport expansion to increase jobs and trade
Expanding the UK's air capacity will not only improve international connections, but will also support trade and jobs. The decision to build the third runway was described by TUC general secretary Frances O'Grady as "absolutely vital for Britain".
The decision to expand the runway is not without contention or controversy, however. While businesses favoured expansion of Heathrow, the political sphere has been less supportive. Sadiq Khan, mayor of London, said the decision was wrong for the capital, as well as the rest of the UK, and Richmond Park MP Zac Goldsmith threatened to resign if Heathrow expansion was approved. Foreign Secretary Boris Johnson and Education Secretary Justine Greening have also spoken out about it.
However, the decision was not altogether unexpected. Last year Sir Howard Davies published a report recommending a third runway at Heathrow.
Decision should have been made before now
Dr Nelson Ogunshakin OBE chief executive of ACE said: "It is good to see that the government has finally come to a decision on the issue of aviation capacity in the South East, after the Davies Commission finally put to rest the debate about whether extra space at the region's airports was required.
"The professional engineering and construction sector can now begin to work with clients to develop the supply chain, allocate the resources, and develop the workforce vital to delivering this strategically important investment project."
Dr Ogunshakin also expressed disappointment that it had taken so long to reach a decision that had already been help by politicians over the past decade and a half, stating, it "indicates a continued issue around uncertainty in the political process around large scale infrastructure investment projects."
He added:  "The delay we have seen over this issue has cost the UK economy billions of pounds in inward investment, and at a time when we need to be highlighting that Britain is open for business to the world, this is clearly unacceptable and should be avoided in future.
"We hope the government learns the lessons from this and puts measures in place to ensure needed infrastructure decisions are not held up by political fluctuations."
A public consultation will now run to discuss the impact of expansion before a final decision is made by the government. The Airport Commission said construction would not be likely to begin until at least 2020/21.