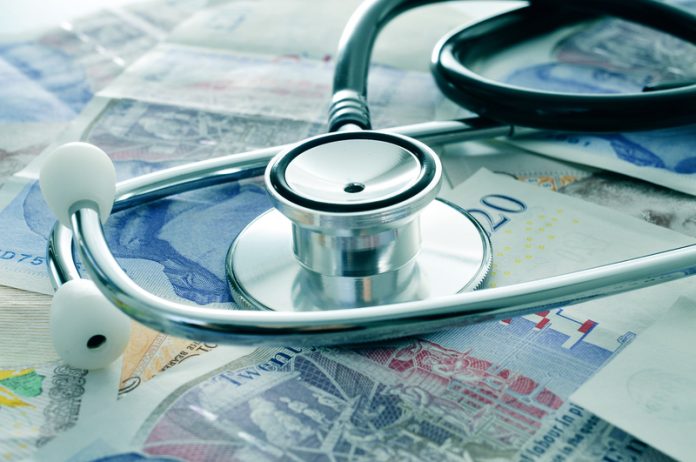 Health leaders have called for politicians to consider the impact of the NHS pay cap during the next parliament
Health bosses have warned the NHS pay cap policy is damaging the health service. Currently, pay is limited to one per cent rises, but this is making the health service uncompetitive.
NHS leaders said many staff had left the health service in favour of working in supermarkets after years of being demoralised by poor pay rises. This has left a recruitment gap that is now putting the safety of patients at risk, particularly in mental health services.
NHS Providers, who made the statement, represent England's NHS hospital, mental health and ambulance trusts. The organisation warned ahead of the snap General Election next month that continuing to cap pay would further impair the health service by increasing staff shortages.
Chief Executive Chris Hopson said: "Years of pay restraint and stressful working conditions are taking their toll.
"Pay is becoming uncompetitive. Significant numbers of trusts say lower paid staff are leaving to stack shelves in supermarkets rather than carry on with the NHS."
Hopson called for the policy to be scrapped in the next parliament.
He added: "Trust leaders tell us that seven years of NHS pay restraint is now preventing them from recruiting and retaining the staff they need to provide safe, high-quality patient care. The NHS can't carry on failing to reflect the contribution of our staff through fair and competitive pay for five more years.
"Pay restraint must end and politicians must therefore be clear about when during the lifetime of the next parliament it will happen and how." He repeated the organisation's demand for £25bn in extra funding to help the NHS in England get through until 2020 and warned that staff are also leaving because they are exhausted from having to work so constantly to keep up with the unprecedented demand for care.
"We are getting consistent reports of retention problems because of working pressures in the health service causing stress and burnout."
Staff will continue to leave the NHS
Former Health Minister Norman Lamb expressed criticism of the policy, stating: "The Conservatives expect NHS staff to take year-on-year real-terms pay cuts in order to try to stave off financial disaster in the NHS.
"You can't possibly justify this over such a long period. It is also stupid because great staff will vote with their feet and leave."
However, Health Secretary Jeremy Hunt said the NHS would receive more money if the Conservatives were re-elected. He also said pay for nursing staff, would increase.
"I think many people would say they want to pay them more. I think they do an incredible job. If you want more money to go into the NHS – and this government recognises we will need to put more money into the NHS and the social care system because of the pressures we face – then the question is how you get there," said Hunt.