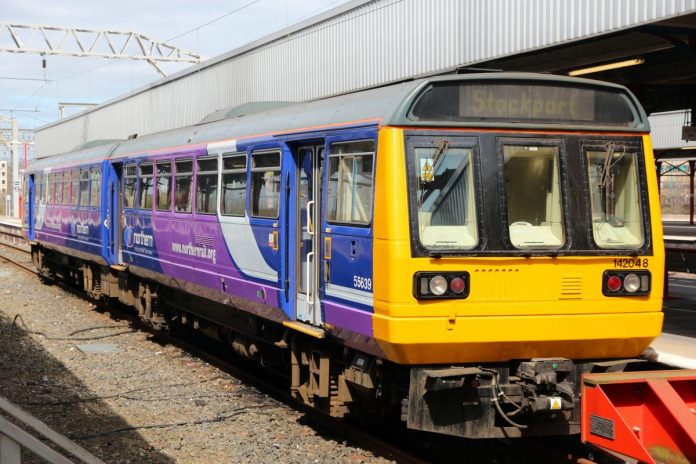 The government has set out new plans to revolutionise transport in the north of England…
The Northern Transport Strategy report includes details of a multi-billion pound railway scheme, as well as long term plans to improve road links. The Chancellor George Osborne hopes this will create a "northern powerhouse".
The report was published in conjunction with the government and the newly formed Transport for the North (TfN). It outlines part of the long term strategy for the north including the creation of a single economy and ways in which towns and cities can pool their strengths.
Osborne said: "Connecting up the great cities of the north is at the heart of our plan to build a northern powerhouse.
"This report has the potential to revolutionise transport in the north and we will work closely with TfN to help make it a reality.
"From backing high speed rail to introducing simpler fares right across the north, our ambitious plans for transport means we will deliver a truly national recovery where every part of the country will share in Britain's prosperity."
Deputy Prime Minister Nick Clegg also commented. He said: "As part of my northern futures plan, I listened to what people wanted and have taken decisive action.
"I've already pledged to rid the region of rattling old pacer trains, introduced smarter ticketing in Sheffield and increased capacity on commuter services.
"All of this will ensure the north can race ahead in a stronger economy and doesn't become one big bottleneck.
"I'm extremely proud to be announcing this new strategy which will be transformative for the region.
"Modernising rail in the north and speeding up connections between cities will encourage business, boost tourism and give commuters the transport network they deserve."
However, the Rail, Maritime and Transport (RMT) union described the proposal as "more pie-in-the-sky nonsense".
Leader Mick Cash said that services across the region were "lumped with clapped-out, overcrowded trains with any replacement programme light years off".
Mick Whelan, general secretary of train drivers' union Aslef, also criticised the plans, stating they were "fanciful in the extreme" and a "blatant piece of post-Budget electioneering".
The report proposed a range of options for upgrading existing lines or building new lines. Some of the new lines proposed included Leeds to Newcastle, at an estimated cost of between £8.5bn to £14bn; Sheffield to Manchester and Manchester to Leeds, at an estimated cost of £12bn to £19bn; and Liverpool to Manchester, at an estimated cost of £8bn to £13bn.
However, experts have accused the government of utilising ideas already formed by northern councils, sone of which are Labour-led. In fact, some of the schemes mentioned in the report are not new either and have already been approved, with funding in place.
Furthermore, Osborne and TfN offer no explanation of where the funding will come from. At a time when the country is severely tightening the purse strings one has to wonder where billions of pounds to upgrade services will appear from.
Discussing the scheme, Transport Secretary Patrick McLoughlin said: "Creating a northern powerhouse of jobs, investment and prosperity, is a key objective of the government's long term economic plan.
"We are planning for transport and growth in a new joined-up way. Today we set out a comprehensive strategy for the northern economy which will help the north pool its strengths. TfN gives the north a powerful new voice."
Shadow Transport Secretary Michael Dugher called the move a "desperate, last-ditch attempt to win votes in the North" by the Conservatives and Liberal Democrats.
Upgrading northern transport systems would undoubtedly be welcomed, but the announcement does seem a little empty. There is no indication of how such radical changes would be funded, which leaves the taxpayer feeling like this might be an empty promise from a government on the cusp of an election.