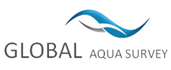 Dr Gwoshyh Song of Global Aqua Survey Ltd discusses the challenges of implementing offshore wind farms off the coast of Taiwan, and the solutions presented
In recent years, the Taiwan government has been implementing the development of offshore wind farms in the efforts to promote sustainability. In 2015, the Energy Bureau of the Ministry of Economy had published that 36 blocks were to be opened as wind farms at potential sites, covering an offshore area of 3084 square kilometers. These areas are mainly along the coasts of the central and western regions of Taiwan, as well as 50km offshore of Changhua County, or a vast shallow water area, called Yun-Chang Sand Ridge, north of Penghu Island.
By the beginning of 2019, about one third of the potential wind farms had been approved for development, undergoing environmental impact assessment evaluation as well as ongoing underwater surveys of cultural heritage and impact investigation of coastal migration. After these early assessment surveys, a construction investigation, such as UXO survey, geological survey, sand wave's migration survey, and cable route surveys, will be carried out for the construction design. These investigations are bound to use survey vessels for larger offshore areas of hydrological and underwater acoustic as well as seabed sonar mapping operations.
In response to these investigations, Taiwan is facing the following two major dilemmas:
Control measures for hydrological, acoustic, and bathymetrical data:
In order to project the achievements of Taiwan's high-tech research and government sensitive scientific and technological data (and to prevent illegal acquisition in foreign or mainland China regions in the territorial waters of the islands), the bathymetric data collected using a multibeam echo sounders, raw hydrological data, and environmental parameter data of acoustic field need to be controlled.
To date, during the development period over the past few years, all sensitive data on government controls covered by the application data have been exposed to most of the developers who are from abroad. This result worries the Ministry of Science and Technology and academic research units in charge of the data.
Control measures for the operation of Hydrographic survey vessels in the territorial sea:
In almost every country, measurements on hydrographic surveys are generally for research and military purposes. Especially in Taiwan, only one or two survey companies have a fully functional survey vessel. So when comes to seabed mapping surveys, wind farm developers from Europe often complained that local survey companies did not have a qualified international level or even a lack of so-called Health & Safety Environment (HSE) policy which cannot effectively preform so-called Risk Assessment (RA) procedure in the operations. As result, developers are proposing to Taiwan government that they should enable foreign survey vessels to have the right to conduct hydrographic surveys in Taiwan's territorial waters.
To address the control of sensitive data and to prevent foreign survey vessels from entering Taiwan's territorial waters for investigation operations, Taiwan government's measurement are expected to be addressed through the cooperative relationship between domestic surveying companies and foreign surveying companies.
In response to such measures, several domestic marine survey companies had thus signed memorandums of cooperation with a number of international survey companies in the past few years. These allied companies include the Global Aqua Survey Ltd. with Neptune Marine Service headquartered in Australia, EGS Taiwan Ltd with EGS Asian headquartered in Hong Kong, and IOVTEC with Furgo. As a result, these local companies in addition to successive investments by making a number of qualified survey vessels also learn how to operate in a safe environment through and with these international companies.
The offshore wind power industry in Taiwan is proceeding step by step, and Taiwan is also working in the interests of the whole world to develop green energy development for environmental protection. The initial development is painful and difficult, but because of the rise of Taiwan's offshore wind power industry the development of our future and related industries will be unlimited.