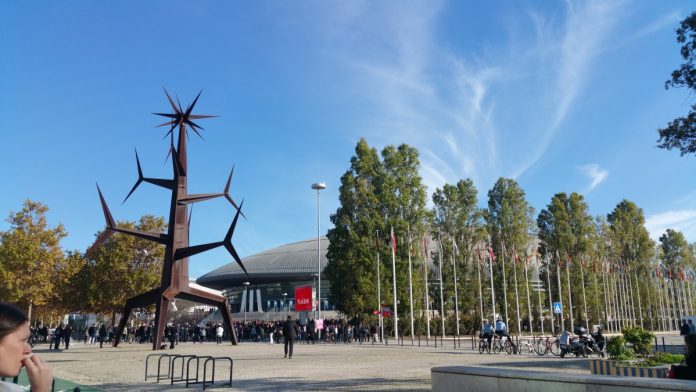 Inclusive, open cities and societies will be key as we tackle climate change and embrace technological progress, says Lisbon mayor at Web Summit
Open cities have what it takes to succeed in the face of four key challenges to society today, the Mayor of Lisbon said this morning as Web Summit 2016 kicked off in the Portuguese capital.
In opening remarks at the vast venue on Lisbon's waterfront, the mayor told journalists that there are four main challenges facing cities and societies today, namely: innovation and technological progress; quality of life and living standards; climate change; and openness.
Fernando Medina, an economist and politician, stressed that climate change is "no longer science fiction", but a reality which is already affecting people's lives and environments. Tying in with the other key topics, it is a challenge for innovation in cities.
Medina devoted particular attention to the topic of openness and social inclusion in European cities and communities, and the rise of anti-immigrant, nationalist feeling across the continent, but also across the Atlantic.
"Even if Hillary Clinton wins the US presidential election today," he said, "the problem will only be delayed."
In a more adverse political environment, inclusive open cities will have a key part to play, Medina suggested, in combatting the forces of racism, nationalism and intolerance. As he pointed out, there is nothing new about hate speech itself – the difference at the moment is that it seems to be winning, gaining media coverage and widespread attention.
Lisbon's mayor also highlighted the example of London – a city he called "the capital of diversity" – suggesting that communities outside the capital where multiculturalism is much less in evidence had resulted in an element of society scared of being left behind by the forces of progress and hence the vote to leave the European Union.