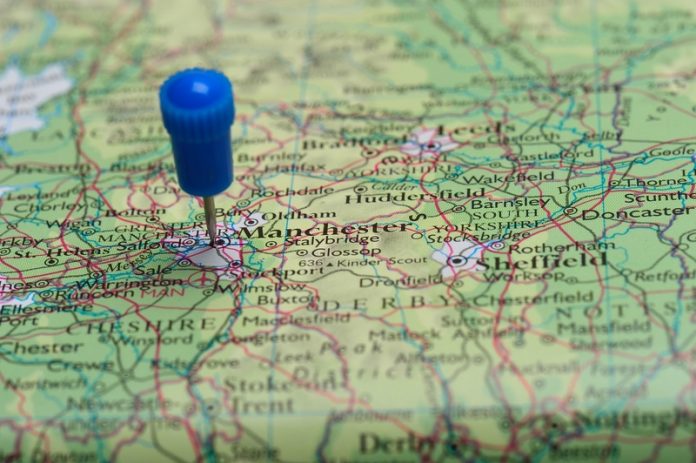 Former Chancellor George Osborne is to chair a new think tank committed to pushing forward the Northern Powerhouse…
A new think tank aimed at developing the Northern Powerhouse is to be overseen by former Chancellor George Osborne.
The Northern Powerhouse, which was an initiative pushed forward by Osborne when he was in government, aims to give greater power to northern cities and develop a north capable of rivalling the capital and south east.
Osborne, who returned to the backbenches after Prime Minister Theresa May took her position, said chairing the think tank would "be a major focus of my political energies".
After Osborne left government there was some concern the focus would shift from the north to other regions. Labour's mayoral candidates for Greater Manchester and the Liverpool city region urged the PM to "honour your promises to the north of England" earlier this month.
However, May has shown at least on the surface a commitment to the north. She appointed Andrew Percy as the Northern Powerhouse Minister and put Treasury aid Neil O'Brien in charge of it in her policy unit. Despite this, Osborne said there could not be a reliance on Whitehall to drive the powerhouse forward.
The think tank will comprise of business figures from the north and politicians with a vested interest in developing northern cities. It will "maintain the momentum of the Northern Powerhouse" through "innovative ideas and sharing examples of national and international best practice."
Osborne said: "In the space of just two years, we've created powerful new mayors, committed to huge new transport and science projects and attracted investment from around the world.
"There's real excitement now in the North about what we can achieve if we work together. I don't want us to lose that."
Ed Cox, director of the Institute of Public Policy Research North said: "It remains to be seen whether this new think tank will develop an inclusive approach to the northern economy because, to date, George Osborne's Northern Powerhouse has been too narrowly focused on big cities and metro mayors.
"Vital as these are, they will not address the economic and social challenges raised by the Brexit vote."