JOCOC – Promoting healthier bones and an improved quality of life for osteoporosis sufferers through prevention, diagnosis, treatment and rehabilitation.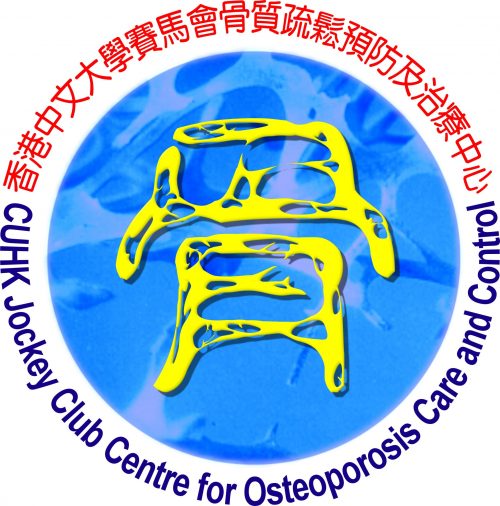 The Chinese University of Hong Kong Jockey Club Centre for Osteoporosis Care and Control (JOCOC) was established in 2001 with a generous donation of HK$41 millions from The Hong Kong Jockey Club Charities Trust.  Our current Director is Professor Timothy Kwok, Division of Geriatric Medicine, Department of Medicine and Therapeutics, Faculty of Medicine, The Chinese University of Hong Kong.
The mission
The mission of the Centre is to promote healthier bone for all and an improved quality of life for osteoporosis sufferers. To accomplish this mission, the Centre has the following objectives:
(1) Promote the prevention of osteoporosis;
(2) Provide assessments, diagnosis and treatment to osteoporotic patients;
(3) Provide rehabilitation and supporting services for patients with osteoporosis;
(4) Provide training for medical and allied health professionals in the field of osteoporosis;
(5) Conduct evidence-based research on the case-finding approach and secondary prevention of osteoporosis;
(6) Conduct scientific projects on osteoporosis, including genetic studies, phase III randomized clinical trials and epidemiological studies; and
(7) Initiate collaborative programmes for osteoporosis in and outside Hong Kong
Osteoporosis services
The role of JOCOC falls into 4 categories : (1) Clinic Service; (2) Training for health professionals; (3) Public education and (4) Research.
Under these services scopes, JOCOC carries out assessment, treatment and rehabilitation programme for patients referred from both public and private sectors.  JOCOC also has structured physical activity programme conducted by physiotherapist and occupational therapist.  Fracture and osteoporotic patients will be screened and assessed by the research professionals and will allocated to the programme.  The programme is intensive and tailor-made to suit individual needs for improving muscle strength and flexibility, and body balance.
Participation and promotion
JOCOC participates actively in supporting International Osteoporosis Foundation, Hong Kong Osteoporosis Foundation and various medical societies in training for health professionals via the coorganizing of medical symposiums, seminars and courses for medical doctors and allied health professionals.
JOCOC promotes public awareness in the prevention and management of osteoporosis by organising community health talks, workshops and World Osteoporosis Day.
JOCOC participated and is also currently undergoing research or study projects on osteoporosis which falls into aspects of epidemiology, cost benefits, biomechanics, genetics, AI, biomarkers,  etc.  JOCOC staff members involved the release of 29 publications & conference papers in 2016 & 2017.