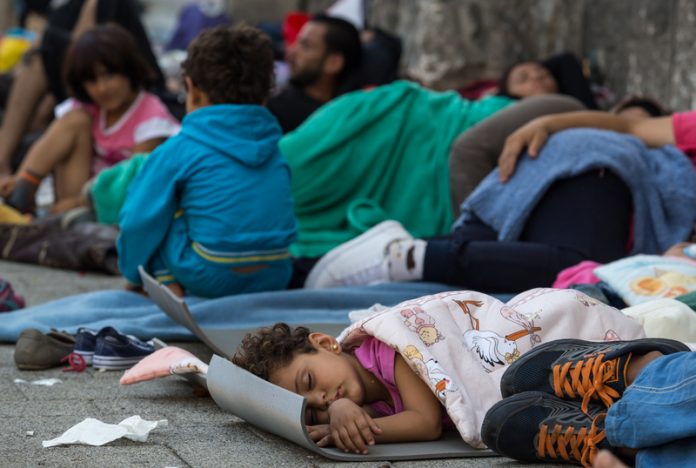 The Prime Minister has demonstrated at President Obama's Refugee Summit in New York, how the UK is leading the international response to mass migration crises around the world…
Announcing a series of commitments, the Prime Minister how the UK is tackling some of the drivers of mass migration, including:
Increasing UK humanitarian financing by more than £660m in 2016/17 to over £1.5bn;
£2.5m seed funding for a new global fund to resettle refugees;
UK support for a jobs compact with Ethiopia to create 100,000 new jobs for Ethiopians and refugees.
The provision of over £1.5bn in humanitarian finance marks more than a 10 percent increase on last year's commitment and secures the UK's place as the second largest bilateral humanitarian donor in the world.
The UK's investments will help to protect the world's most vulnerable people, including those persecuted by Daesh brutality in the Middle East, and new funding to support refugees in Uganda, Kenya, in the Sahel and Mediterranean regions. And additional support for refugees and displaced persons in Afghanistan.
To date, UK support has delivered life-saving support of almost 20 million food rations, over 4.4 million medical consultations; and shelter for over 476,000 people.
The UK will also contribute an initial £2.5m to a new Emerging Countries Joint Support Resettlement Fund, which is being led by the International Organisations for Migration in partnership with the United Nations High Commissioner for Refugees.
International Development Secretary Priti Patel, said: "Britain has been at the forefront of the response to the migration crisis. We are the second-largest humanitarian donor in the world and are pioneering a new approach to prolonged crises.
"By investing in jobs and education, giving refugees the opportunity to build meaningful life close to where they come from, we will reduce the risks of people being caught up in mass migration, conflict or radicalisation."
The UK is also providing new support for a jobs compact with Ethiopia – the largest refugee-hosting nation in Africa.
The compact, agreed with the Government of Ethiopia, the World Bank, and the European Investment Bank and the EU, will receive £80m of UK support to back industrialisation in Ethiopia and create 100,000 new jobs for Ethiopians and refugees.