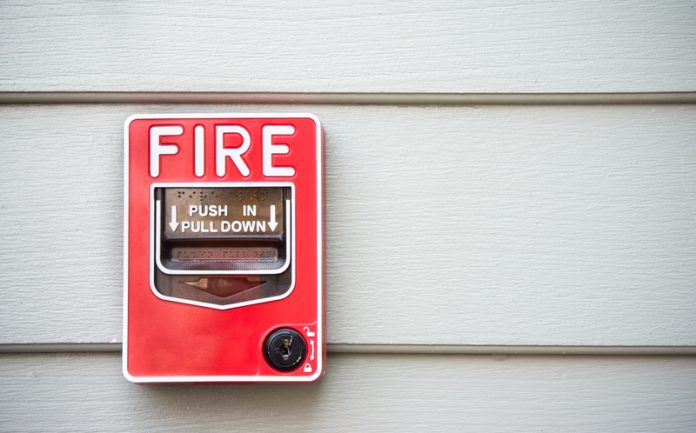 Global Acceleration Completely Eliminated by Novel Rocket Motor System
The public sector continues to make wider use of outsourcing and Facility Management for their fire protection and there is a growing awareness among Facilities managers that their responsibilities for fire protection are significant. However, it can be difficult to ensure that external providers of fire safety services are capable and competent. As a result, more and more of the major FM companies are achieving third party certification with BAFE.
BAFE also monitors all public sector tenders for fire protection services to encourage specifiers and purchasing bodies to use the third party certificated companies. So to compete for these valuable contracts providers need to be able to demonstrate their competence.
This is not a question of recommending one company over another, as there is now such a wide range of companies available who are certificated across the UK, but it is a matter of refining choices for end-users.
BAFE is the independent third party certification registration body for the fire protection industry. We develop schemes for UKAS accredited certification bodies to assess companies to recognised standards. BAFE supports specifiers and property managers to ensure that they get quality fire protection to match their risks. There are now over 1200 companies registered to BAFE schemes.
The Regulatory Reform (Fire Safety) Order 2005 and the equivalent legislation in Scotland and Northern Ireland, places specific duties on the 'responsible person' or 'duty holder' and DCLG states in its guidance documents (section 8):
"Third-party certification schemes for fire protection products and related services are an effective means of providing the fullest possible assurances, offering a level of quality, reliability and safety that non-certificated products may lack."
DO YOU NEED BAFE…
If you are looking for the Maintenance of portable extinguishers, look for Companies accredited to BAFE Scheme SP101/ST104. Companies have to be annually certificated to ISO9001 and all technicians are regularly assessed to. 
BAFE standards. Over 1250 Technicians are now BAFE registered which ensures that they are properly trained and keep up to date.
For Fire Alarm systems, Companies should hold BAFE SP203-1 scheme approval for design, installation, commissioning and maintenance modules. This is the key measure of competence for quality fire alarm companies and there are over 770 companies in the scheme. This scheme also requires that only properly certificated product is used in the installation.
Our Emergency Lighting scheme (SP203-4) is also modular and sets out staff competence, equipment and quality criteria to be met.
BAFE has also developed a scheme for Companies who carry out Fire Risk Assessments (SP205). The scheme certificates the competence of the individual assessors as well as the quality requirements for the organisation. A competent fire risk assessment is the basis for all fire protection and is the key requirement of national legislation. There are a growing number of companies registering to the scheme, throughout the UK. If you provide FM services for clients or within your own company, you have an important responsibility to understand and implement fire protection requirements.
Becoming one of the more than 1200 BAFE registered companies ensures that a provider has taken important steps to ensure that their services will be delivered to national, independently certificated standards. Using a BAFE registered company is the way to ensure that you receive competent service.
Stephen Adams
Chief Executive
BAFE
Tel: 0844 335 0897
info@bafe.org.uk