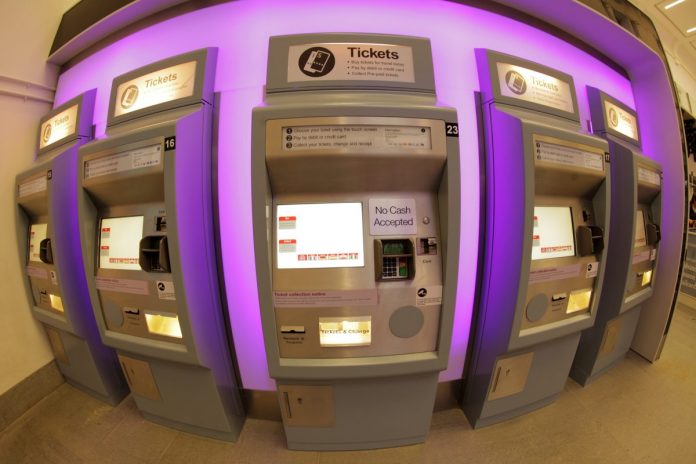 Rail fare in the Cotswolds is set to rise just 10 days after the general election despite pledges from David Cameron to freeze prices…
Despite the Conservatives promising to freeze rail fares, prices look set to rise just 10 days after the general election.
Instead of seeing fares frozen, some services will in fact see prices almost double. First Great Western trains running between the north Cotswolds and London will increase from £33.40 return to £62.40 premium fare.
From the 17 May the cheapest day return ticket will be abolished. Passengers will pay at least 20 per cent more for a walk-up ticket. The cost of an off-peak return will also increase by the same percentage to £41.
First Great Western said the changes could eventually lead to advance single fares becoming available on services to the north Cotswolds. This could potentially enable some passengers to travel by return for £20, if they booked ahead. However, an IT error means these fares are currently not yet available.
A spokesperson said: "The sale of thousands of low-cost advance purchase fares, following requests from customers and stakeholders alike, will also introduce peak time fares for the first time – bringing the north Cotswolds in line with all other routes across the Great Western network."
In the run up to the election, all parties have pledged to stop rail fares from increasing. Transport Minister Patrick McLoughlin had said there were "no tricks, no backdoor increases" as he underlined Cameron's promises to freeze fares.
A spokesperson from the Department for Transport (DfT) said it did not regulate these particular fares, although DfT rules state off-peak return tickets are usually regulated.
Labour's Shadow Transport secretary Michael Dugher said: "David Cameron has stood by and allowed rail fares to rise by 23 per cent on average since 2010. Now he is agreed to large stealth fare rises for north Cotswold rail passengers.
"This is yet another example of the shambles that is the Tory rail franchising model. Labour will call time on flawed franchising with a speedy review of the whole system."
A DfT spokesperson said: "The changes to FGW's fares are a commercial decision for the operator. DfT did not direct FGW to make these changes, nor were we required to approve the decision."