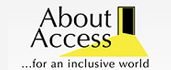 Ten years after the deadline passed for businesses to make sure their premises and services were accessible, it may be considered surprising to find that many are still vulnerable to claims for discrimination
Then again it may be entirely predictable. There are still many people who do not recognise the difficulties which disabled people face because they have not experienced such difficulties themselves, and because they are unable to anticipate them.
There are also areas of the legislation which some may think are open to interpretation. In particular we're thinking of the definition of the "reasonable adjustments" which a business can make to help a disabled person overcome the effects of an obstacle.
The temptation will be for the people running the business to decide for themselves what constitutes a reasonable adjustment. The risk is that ultimately only the law can rule on whether you have been reasonable enough, and courts don't come cheap.
This is why we urge businesses and their property advisers – architects, developers and such – to ensure accessibility is on the list of priorities when they are planning to welcome customers and other visitors to their premises.
The relevant legislation dates back to the Disability Discrimination Act (DDA) of 1995, which challenged businesses to make reasonable adjustments to physical features that might present disabled people with a disadvantage when trying to use their premises or services.
By allowing until 2004 before the requirements took full effect, the Government was giving businesses every opportunity to remove or replace features which might present problems. However such a time scale also makes it more difficult for businesses to offer excuses if they fail to comply.
Although the DDA no longer exists, its provisions were absorbed into the Equality Act of 2010. The legislation is about civil rights, but where a property's physical features put a disabled person at a substantial disadvantage then reasonable adjustments need to be made.
There is no policing authority going out, tracking down offenders and taking action, but there is a growing community of disabled people and their representatives who may act if they feel they are being discriminated against.
It only needs one disgruntled customer or employee to bring a court case if they are presented with the opportunity, but there is more to accessibility than the threat of legal action.
Greater awareness of business responsibilities towards disabled people means that more places are geared up to meeting their needs. Those shops, restaurants, hotels or whatever are recognising disabled people as customers and are securing the revenue benefits which accrue, taking the legal threat out of the situation and turning it into a business opportunity.
The fact that more discrimination cases arise from employment than from service provision may be because of the frequency with which a person experiences difficulty. It's not easy to change your job to overcome an accessibility problem, but it is easy to change where you shop. So just because your business doesn't receive complaints from disabled people doesn't mean you've got everything right  – it may just mean they are using other shops which properly meet their needs and make them feel welcome.
Where a physical feature within a building does present a problem with access, the preferred options may be to remove it or alter it. For example a product display which obstructs the main door can be moved to another position, or a bar area in a restaurant could be lowered to make it accessible for wheelchair users.
But where a physical feature is more permanent the focus should be on the provision of the service, and how it can be delivered in a different way to give the disabled customer the same opportunity as a non-disabled person.
One of our cases involved a school which was planning a refurbishment. In order to reduce the significant expenditure the management wanted to amend the design to remove a proposed ramp leading to a classroom and a staff room.
But such a major project might be seen as an ideal opportunity to include a ramp, and the failure to do that could have left them vulnerable to a claim for discrimination. The suggested solution was to make sure the classroom and staff room were replicated in an accessible location, but the caveat is that only a court of law or an employment tribunal can determine what is reasonable.
The school would also have to set out its case in writing, explaining that this was an existing building and until they started work they would not know what hidden structural issues they might come across, and what level of additional costs.
At About Access, we provide services concerned with accessibility for disabled people.
Our aim is to help organisations avoid costly and damaging conflict by ensuring that their premises are accessible. We also work to make sure staff are properly trained, and that they recognise disabled people – including customers and colleagues – as individuals whose requirements and treatment are key to the wellbeing of a business.
Managing Director Ian Streets is a member of the National Register of Access Consultants, the Access Association and Network Rail's Built Environment Access Panel (BEAP) and as such works with BSI Standards, the UK's national standards body, to advise on appropriate designs for buildings and their surrounding areas.
If you want to know more, or you have a question or concern, please contact us at info@aboutaccess.co.uk