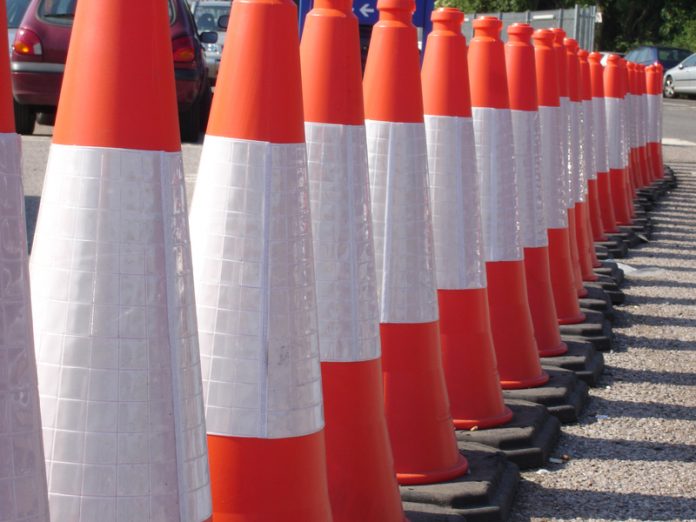 A new £10,000 contest has been launched, aimed at finding a solution to reduce the inconvenience of roadworks…
Tenshi, in conjuncture with Staffordshire County Council, Amey, and Elgin, has launched a new contest to find roadworks solutions for local communities.
The contest offers start-ups and entrepreneurs £10,000 funding as well as the chance to trial their proposal in Staffordshire. Expertise and support will be offered by Amey and Elgin.
It is hoped the contest will bring forward innovative digital solutions that can reduce the inconvenience caused by roadworks.
Data and technology are already being utilised by utility firms, contractors, highway authorities, and research institutions to minimise the impact of roadwork on drivers. Platforms to ensure more streamlined works planning and execution, as well as innovative no-dig technologies such as robots are currently in use. However, disruption caused by roadworks remains a major issue that impacts residents, motorists, and businesses.
Roadworks are expected to cost the economy £300bn over the next 16 years in delays, lost time, and inefficiency. Thirty hours a year are spend stuck in traffic. The 'Dare to Solve: Roadworks contest' aims to reduce this inconvenience. The contest winner will retain 100 per cent of their intellectual property and will receive mentoring, as well as promotion to bring their solution to market.
Staffordshire County Council's cabinet member for highways and transport Mark Deaville said: "Staffordshire County Council is committed to improving how we manage and maintain our roads whilst minimising the impact of these essential works on residents, businesses and visitors.
"We're looking forward to seeing how data and emerging technologies can be exploited to help people understand and prepare for changes to their roads, avoid traffic congestion and delays, and feel less disruption to their daily lives due to roadworks."
Applications must be submitted by noon on Friday 15 July 2016. Shortlisted entries will then undertake a live pitch with a Q&A session. Trials for the winning entry are expected to take place in the autumn.
A briefing will be held on 29 June in London at the Future Cities Catapult to deliver more information. Further details can be found here: https://www.datakiln.org/?p=262
Key dates
Contest opens – Wednesday 15 June 2016
Briefing event – Wednesday 29 June 2016 (Future Cities Catapult, London)
Submission deadline – Noon, Friday 15 July 2016
Finalists notified – Wednesday 20 July 2016
Winners announced – Friday 29 July 2016
Trials launched – Autumn 2016