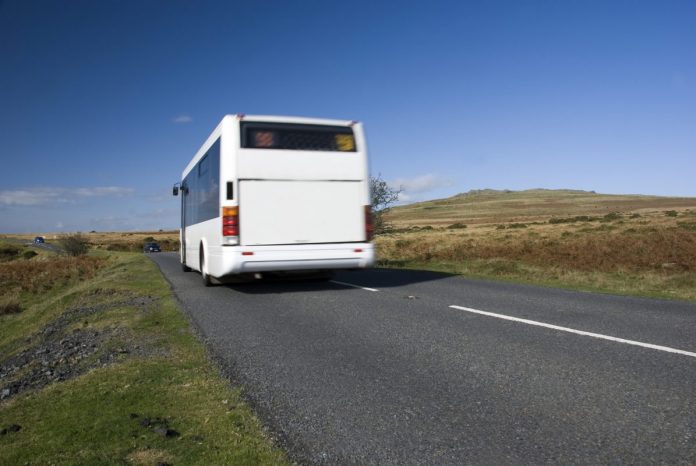 The government has announced the winning bids for the Total Transport Pilot Fund, a scheme aimed at developing rural transport…
The Total Transport Pilot Fund aims to help local authorities deliver joined-up local transport in rural and isolated areas.
A number of agencies usually support local transport development. However, the government wants to create a coordinated or integrated service, preventing duplication of efforts.
The scheme will see £7.6m funding from the Department for Transport (DfT) split between 37 projects. This will provide stable funding from one source to improve local services.
The competition was launched on 14 January 2015. A total of 42 bids were placed by local authorities. The pilot schemes, which will run for a maximum of two years, will see a range of feasibility studies and other groundwork undertaken. Each scheme will be required to submit a detailed report of their results to the DfT.
Transport Secretary Patrick McLoughlin said: "Good transport is the lifeblood of local communities and we must ensure every penny spent is being used effectively.
"This is about improving access to the services people rely on most, from getting to school, to the shops or the local hospital.
"It is part of our long term economic plan to improve the lives of hard working people up and down the country."
Chief Secretary to the Treasury Danny Alexander said: "As someone from a rural area, I know the vital importance of well-functioning public transport in helping people get around their local community, whether to do business, go to school or meet friends and family.
"That's why I'm delighted that we've been able to provide £7.6 million to ensure that people living in rural and isolated communities will be able to benefit from integrated public transport, meaning that local authorities will work with schools, hospitals and other local organisations to deliver local services more efficiently, meaning that they will be able offer people across the country better transport services while saving the taxpayer money."
Some of the county councils that successfully bid for funding include Surrey, Devon, Nottinghamshire, Lincolnshire, Northumberland, Dorset, Warwickshire, North Somerset, and Staffordshire.
This is the full list of authorities that won funding:
Authority Funding Awarded
Merseyside Passenger Transport Authority
Surrey County Council
Devon County Council
Nottinghamshire County Council
Lincolnshire County Council
Sheffield City Region
Northumberland County Council
West Berkshire District Council
Dorset County Council
Warwickshire County Council
North Somerset Council
North Yorkshire County Council
Leicestershire County Council
Worcestershire County Council
Northamptonshire County Council
Norfolk County Council
Somerset County Council
Cornwall County Council
Staffordshire County Council
Cheshire East Borough Council
Suffolk County Council
Rutland County Council
South Gloucestershire Council
North Lincolnshire District Council
Cambridgeshire County Council
East Riding of Yorkshire Council
Oxfordshire County Council
Greater Manchester Integrated Transport Authority
East Sussex County Council
Durham County Council
Gloucestershire County Council
Herefordshire Council
Kent County Council
North East Lincolnshire District Council
Derbyshire County Council
Bath and North East Somerset District Council