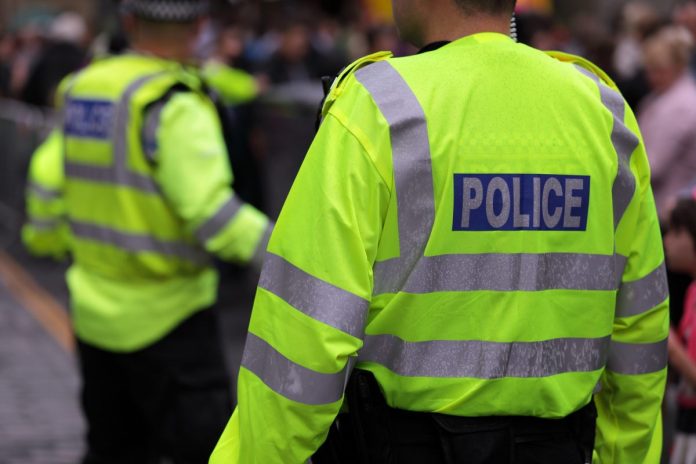 Police chiefs have warned that leaving the EU could put the UK at greater risk of terrorist attacks…
In an open letter, former chief constables from across the UK explain how it is "vital" to be able to share important data such as fingerprints and criminal records with police forces across Europe.
The letter which is signed by seven police chiefs, including: Sir Hugh Orde, former president of the Association of Chief Police Officers, and two former Metropolitan Police Commissioners – Lord Blair of Broughton and Lord Condon – says, "we can see no case for taking such a gamble with our security that leaving the EU would entail."
A key component of tracking down criminals and terrorists who could cause the UK harm includes British Police being able to "freely share" information and records with 27 other countries, which EU membership allows.
The letter points out the importance of access to this type of information and how leaving the EU could be seen as "taking a gamble with our security."
Speaking to The Telegraph, Sir Hugh said that it was inevitable that jihadists plotting "attacks will get through" but the ability to share intelligence about terror suspects between security forces across Europe was the best way to keep Britain safe.
"I am really conscious that everything the Remain campaign say is seen as scaremongering," he said. "This is not scaremongering – it is hard fact. If you're not in the club, you don't get the benefits."
Sir Hugh warned that joint investigation units involving forces from different EU member states would exclude Britain outside the EU, and we would lose access to The European Arrest Warrant which allows suspects to be transferred to Britain when they are caught in other EU countries.
The open letter was also signed by Sir Matt Baggott, former Chief Constable of the Police Service of Northern Ireland. Sir Peter Fahy, former Chief Constable of Greater Manchester Police; Sir Paul Scott-Lee, former Chief Constable of Suffolk Constabulary and Peter Neyroud, former Chief Executive Officer for the National policing Improvement Agency.
The letter is also backed by Home Office Minister James Brokenshire who said: "Britain gets the best of both worlds by harnessing our access to EU security systems in combination with our enduring intelligence relationships with partners like the US.
"At a time of continuing terrorist threat our domestic security requires us to work even more closely with our European partners. It's difficult to see how we can possibly do this by shouting from the sidelines rather than sitting at the table as an equal partner."