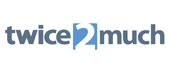 Twice2much discuss spend recovery and why organisations should consider it as best practice despite apprehensions within parts of the public sector
'Spend Recovery' Reviews, also often known as 'Recovery Auditing' is now regarded as simply 'Best Practice' by most of the top 250 UK organisations and yet one senses that there is still a certain apprehension within parts of the public sector. Why?
In these austere times with major pressures on finances, these reviews can result in significant 'cash' recoveries and major positive impact on budgets which can potentially save services and jobs.
With reviews being performed predominantly by 'third-party' specialists on a 'share of recoveries' basis, meaning that there are no upfront costs for any reviews it is surprising to say the least that there is not a stampede to get these reviews started.
Before addressing the direct benefits of these reviews it is important to consider why we believe that everyone is not taking up these Spend Recovery opportunities.
From our discussions with many Public Sector bodies the reasons would appear to be as follows:
Perceived time/resource implications of undertaking such a review
Worry that recoveries will reflect lack of historical controls or someone will be blamed
Can't estimate the benefit so not worth the effort!
Lack of clarity around the procurement of these services (we can help you…)
Where responsibility for the request for these services lies (Finance or Procurement)
All the above can be addressed by any Public Sector body in the same way private companies do.
There is a serious education gap regarding the understanding of costs, benefits and resources needed for a Spend Recovery Review. Many organisations we spoke to were unclear about how to go about these reviews, who was responsible for procuring these services and whether they had to go through a lengthy tender process to procure these services.
What should be responsible?
We believe that Finance Directors should control the process and make final decisions as they are in control of finances and budgets and the funds recovered from Spend recovery reviews can feed directly back to budgets and the resultant benefit to the services that you provide.
There is little procurement involvement required as procurement issues have already been addressed by Crown Commercial Services (CCS), via the framework agreement established by them, Spend Analysis and Recovery Services Framework – SARS II (RM 3820) to enable the procurement process to be completed swiftly and with minimal Internal resource requirements.
What is Spend Recovery?
Recovery Auditing is an historical Review (up to 6 years) of an organisations transactional data with Suppliers to confirm the integrity of the transactions and identify opportunities leading to financial recovery or benefit.
Whilst these reviews can incorporate a number of different services, i.e. duplicate reviews, VAT reviews, Supplier spend analytics and contract compliance work, Clients have the option to choose the individual services that they require.
The Benefits of a 'Recovery Auditing' Project
'Unbudgeted' income
A return of funds directly to where they are needed most.
A complete end to end process, including 'Collection'
100% review performed (no sample checking involved…)
Enables effective use of 'Internal resources', utilising 'external' expert resources and investment in technology where most appropriate
Minimal Internal resources required, reviews performed off-system, off-site and out of site
The results of the review identify opportunities for improvement/efficiency
Opportunities identified for Future 'savings'.
Crown Commercial Services (CCS), the UK's largest public sector procurement body, responsible for shaping and delivering government procurement policy, estimates that £220 million in overcharges and incorrect payments could be recovered over the next four years. To facilitate the identification and recovery of these valuable funds, CCS created the Spend Analysis and Recovery Services Framework – SARS II (RM 3820).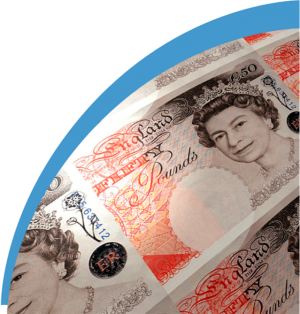 We will be pleased to discuss the potential that a Twice2much 'Spend Recovery' review could deliver for your organisation.  Without obligation, our Consultants are always available to offer advice and guidance.
Call us now: 
0344 225 2090 or
email us: publicsector@twice2much.com