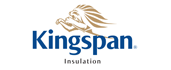 Having gone through another chilly winter, many of us will now count the cost with a sizeable heating bill landing on the door step. Rather than accepting this annual ritual, now is the time to get pro-active and to look at ways of cutting heat loss down to size. Whilst loft and wall insulation installations are relatively common these days, floors shouldn't be left out in the cold.
Floors can account for a large percentage of heat loss and if you're constructing a new extension, or even laying a new laminate floor or carpet, it's a good idea to consider the benefits of insulating to a high level.
The thermal performance requirements for both extended and refurbished floors are contained in Technical Handbook Section 6 Energy (THB6) for Scotland, and the respective versions of Approved Documents L1B (ADL1A) for England and Wales. Whilst the target U-values and the guidance for achieving them differ between these documents, in almost all circumstances a floor U-value of 0.18 W/m2.K will allow compliance.
Heat loss from suspended timber ground floors is usually limited by inserting insulation between the joists. The process of insulating them to a high enough level to achieve payback within 15 years is relatively straightforward providing you use the right materials. Insulation such as mineral fibre need netting to stop them sagging, and issues such as air infiltration can badly affect their performance and lifespan (suspended timber floors require under-floor ventilation).
In contrast, rigid thermoset phenolic insulation such as Kingspan Kooltherm K3 Floorboard can be installed flush with the floors without the need for netting. They also offer premium levels of thermal performance, allowing the required U-value to be achieved with a minimum thickness.
Getting it done
Let's have a look at how to go about insulating a standard suspended timber floor using premium performance rigid thermoset phenolic insulation.
To work out the thickness of insulation required to achieve compliance, the perimeter / area ratio must be calculated. First measure out the internal perimeter of any walls joined to unheated spaces, then divide this by the floor area of the heated space including any non-useable areas such as stairwells. Using this figure, refer to the product literature for the correct thickness.
To keep the rigid thermoset phenolic insulation flush with the top of the joists, it should be supported on either 25 x 25 mm treated softwood timber battens, proprietary galvanised steel saddle clips, or galvanised nails driven into the sides of the joists. If nails are used, they should remain proud of the joist by 40 mm in order to provide the necessary stop for the insulation.
As distances between the individual joists may vary it is important to carefully measure each gap before cutting the insulation board. This will ensure a snug fit.
Phenolic insulation can be simply cut with either a fine toothed saw or sharp knife and then should be slotted into place tightly butted.
If there are any gaps between the joists and the wall these should be filled with specially cut pieces of rigid thermoset phenolic insulation, again supported on timber battens, steel saddle clips or galvanised nails.
Any gaps of less than 25mm between the insulation and the joists can be filled with expanding urethane sealant.
If an extremely high level of thermal performance is targeted and two layers of insulation are required, they should be horizontally offset relative to each other so that, as far as possible, the board joints in the two adjacent layers do not coincide with each other.
The long-term energy savings which can be achieved by raising the thermal performance of existing properties is often considerable. Installing high or premium performance insulation on floors is just one simple way this can be achieved.
For further information please contact:
Tel: +44 (0) 1544 387 384
Fax: +44 (0) 1544 387 484
e.mail: literature@kingspaninsulation.co.uk
Website: www.kingspaninsulation.co.uk
www.twitter.com/KingspanIns_UK
www.Google.com/+kingspaninsulationcouk