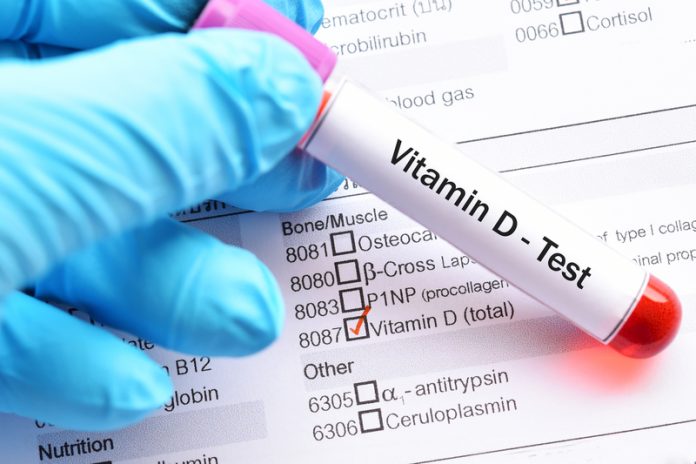 Millions are hindering their health, as new research finds that nine out of ten people have never tested their vitamin D levels
The study, commissioned by natural health brand BetterYou, found that 84% of women have never tested their vitamin D levels, this being even more common among men (91%).
Of those who have tested their vitamin D level, six per cent admitted they discovered they were deficient in vitamin D with 5% reporting insufficiency.
The research shows that over half of respondents wouldn't be able to spot the signs of vitamin D deficiency, and only 15% confessed they would be able to.
Two-thirds of those who think they can spot the signs of vitamin D deficiency believe that feeling tired is a sign of lacking in vitamin D, closely followed by low mood, poor muscle strength and frequent coughs and colds.
More than two-thirds of people reported they get their vitamin D from sunlight, spending on average 24 minutes out in the sunshine. However, cloud cover and low levels of UVB radiation in the northern hemisphere means that sunlight alone is not sufficient enough to produce adequate amounts of vitamin D.
Two-thirds of respondents who spend time in the sunshine stated they are likely to use protection such as sun cream or protective clothing, preventing the body synthesising vitamin D.
Greg Weatherhead, Nutritional Expert and NPD Manager for BetterYou said: "Low levels of the sunshine vitamin can manifest as low mood, headaches and aches and pains to name just a few. As these symptoms are not exclusive to vitamin D deficiency, it's not surprising that 88 per cent of people have never tested their levels.
"It's a common misconception that we can easily maintain our vitamin D levels through diet or sunlight, however it can be difficult to obtain adequate levels from natural sources alone, so supplementing is the best way to ensure good health.
"I would recommend that everyone test their vitamin D levels, you can use an NHS home test kit, and then supplement accordingly. A maintenance dosage of around 3000IU a day will be enough to maintain your everyday health."
BetterYou is supporting Vitamin D Awareness Week (22-28 October 2018) to raise awareness and encourage people to test their levels and make sure they are supplementing appropriately.
An oral spray is an effective and convenient method of supplementation compared to traditional tablets and capsules in elevating vitamin D, as it delivers the vitamin directly to the bloodstream via the soft tissue within the mouth avoiding the digestive system.
43% of respondents from this recent poll have identified efficacy (the ability to produce intended results) as the most important thing for them when buying supplements. Followed by cost, convenience and taste.
Editor's Recommended Articles