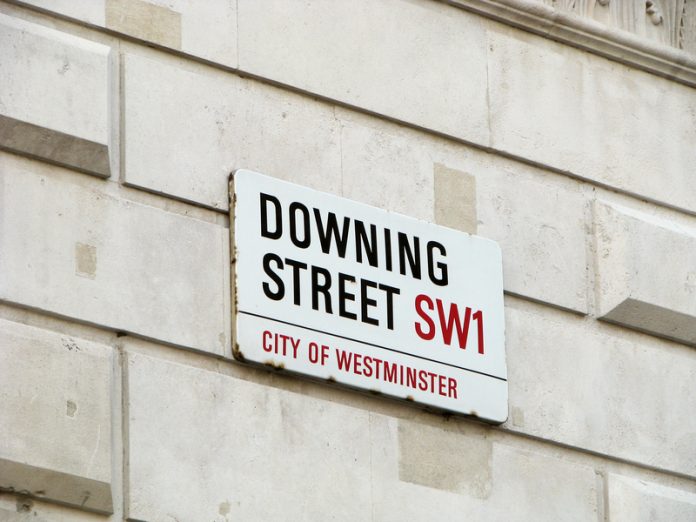 In the past 24 hours new Prime Minister Theresa May has been making ministerial appointments. AG looks at who is in and who is out…
As Theresa May settles into her new position as Prime Minister she undoubtedly has a monumental task ahead of her. Negotiating Britain's exit from the EU will be an incredibly difficult job, and one that not many people would envy. How she performs over the next few months will determine how her tenure will be viewed retrospectively.
Before she can contemplate this, however, she must first get her government in order. Over the past 24 hours, May has been shuffling the cabinet around, making changes to her predecessor's appointments.
Here is what we know so far…
New appointments
Chancellor of the Exchequer
David Cameron's right hand man for the past six years, George Osborne is leaving his post. Osborne, who delivered a tough programme of austerity during his tenure will be replaced by Philip Hammond.
Hammond served as Foreign Secretary between 2014 to 2016, and was previously Defence and Transport secretary. He was also formerly part of the shadow Treasury team, where he was dubbed as the Tories' public spending "axeman".
Hammond was a remain supporter, although he did support withdrawal if the EU was not reformed.
Foreign Secretary
Hammond's former position will go to Boris Johnson. Undoubtedly, this appointment will be welcome by leave campaigners, as Johnson was a significant figurehead for Brexit. It was thought he would become PM before he took himself out of the running.
Johnson, whose credentials include former mayor of London, did not previously have a ministerial appointment under Cameron's leadership, but did attend political cabinet.
Home Secretary
Stepping into Theresa May's former position will be Amber Rudd. Also a remain campaigner, Rudd was formerly head of DECC—a role she held for a year.
Rudd has experience as an investment banker, venture capitalist, and a financial journalist. She came into politics in her 40s. She was MP for Hastings and Rye, and served under former Chancellor George Osborne as his parliamentary private secretary. In 2014 she became a junior DECC minister.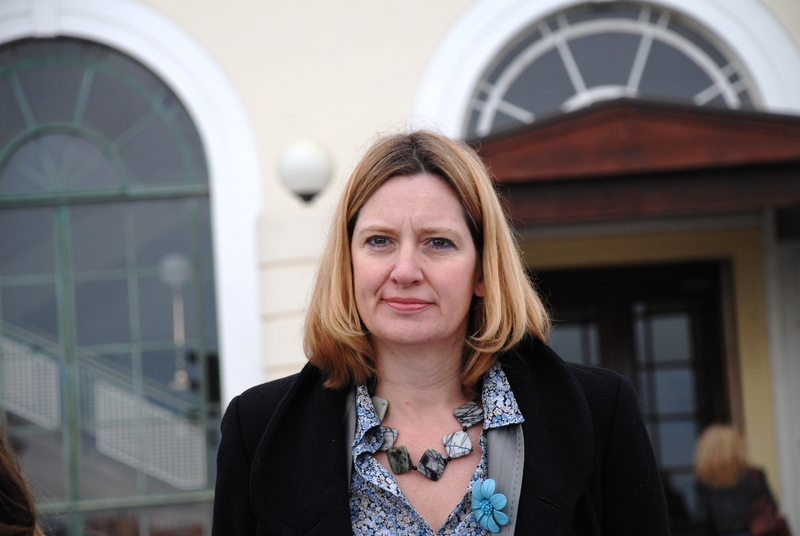 Justice Secretary
Liz Truss is set to step into Michael Gove's role as Justice Secretary. Truss, who was formerly head of Defra, became MP for South West Norfolk in 2010. She was also Education Minister in 2012.
During the referendum campaign she supported remaining in the EU.
Education Secretary
Nicky Morgan's stepdown will see Justine Greening take her position. Greening will leave her post as International Development Secretary after five years in the role. She has been MP for Putney since 2005 and was promoted to Economic Secretary to the Treasury in 2010. She also had responsibility for Transport, taking over from former Secretary of State Philip Hammond.
Chief Whip
Remain campaigner Gavin Williamson will become Chief Whip, a position that was in the past held by Gove. Williamson was former Parliamentary Private Secretary to David Cameron. He also served under Transport Secretary Patrick McLoughlin in a similar role.
Transport Secretary
Chris Grayling, who supported Brexit, has been appointed Transport Secretary, taking over from Patrick McLouglin. Grayling was the Leader of the House of Commons between 2015-2016 and was Secretary of State for Justice prior to Gove taking his position.
Work and Pensions Secretary 
Damien Green is to step into the role of Work and Pensions Secretary. He will take over from Stephen Crabb, who was unsuccessful in his campaign to run for Conservative Party leader.
Environment Secretary
Tory leader candidate Andrea Leadsom will head the environment, food and rural affairs department. Leadsom, who was runner up for the coveted position of PM, will replace Liz Truss who was appointed Justice Secretary. Leadsom moves from DECC, where she was Minister of State for Energy.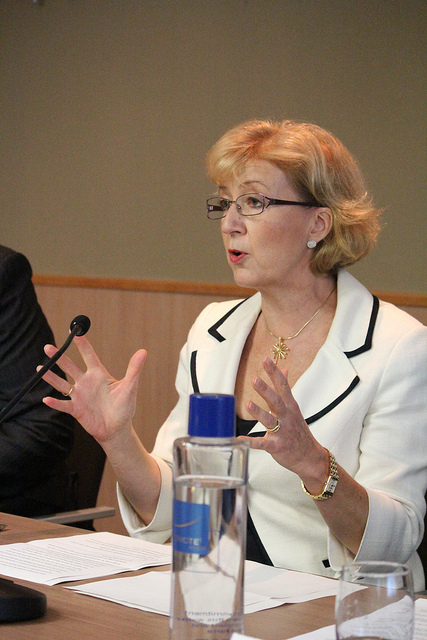 Communities and Local Government Secretary
Sajid Javid has been named the new Secretary of State for Communities and Local Government Secretary. Javid, who was formerly the Business Secretary, will replace Greg Clark, who had been in the position for just one year. Javid was Financial Secretary to the Treasury between 2013-14 and Economic Secretary to the Treasury in 2012-13. He was also Parliamentary Private Secretary to the Chancellor between 2011 and 2012, and was replaced by Amber Rudd who is now Home Secretary.
Northern Ireland Secretary
James Brokenshire will leave his position as Minister for Security and Immigration to become Northern Ireland Secretary. He will replace Theresa Villiers.
Conservative Party chairman and Chancellor of the Duchy of Lancaster
Former Transport Secretary Patrick McLoughlin is to takeover as Conservative Party chairman and Chancellor of the Duchy of Lancaster. Under McLoughlin a number of high profile infrastructure projects were carried out, including Crossrail and HS2.
International Development Secretary
Priti Patel will head International Development. The position is a step up from her former role as Minister of State for Employment. She supported the Leave campaign in the referedum last month.
Culture Secretary
Culture, Media and Sport will be led by Karen Bradley who will leave her position as Minister for Preventing Abuse, Exploitation and Crime.
New positions
Secretary of State for Exiting the EU
In the first of three new positions created by May, David Davis has been appointed the Secretary of State for Exiting the European Union. The Eurosceptic has a long history within the public sector, including Conservative party chairman and shadow deputy prime minister. He was also shadow secretary between 2003 and 2008, and ran for the 2005 Tory leadership contest, losing to David Cameron.
As Brexit Secretary he is likely to be heavily involved the negotiations for a withdrawal from the EU.
Secretary of State for International Trade
The second newly created role will see former Defence Secretary Liam Fox become Secretary of State for International Trade. As the UK will have to renegotiate its trade deals with the EU and its global partners, Fox will have a significant part to play in the coming months.
Fox is also a Eurosceptic who voted to leave the EU, which should give leave voters some assurances.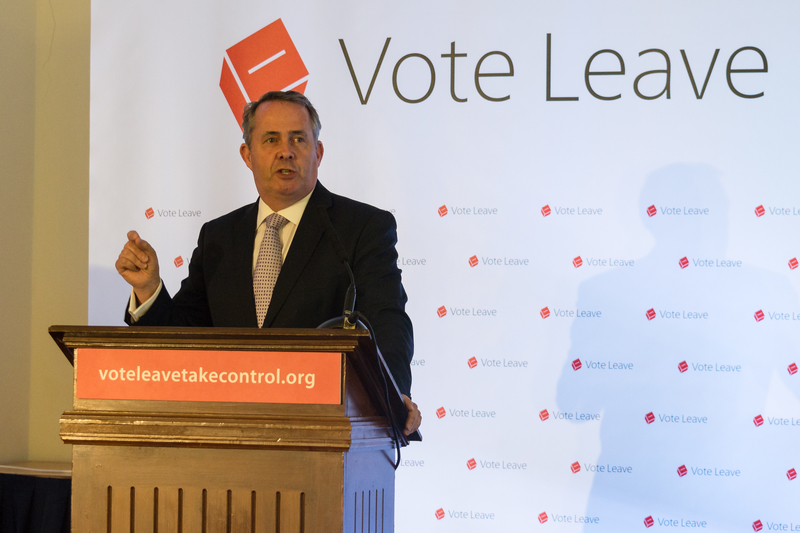 Business, Energy and Industrial Strategy Secretary
Former Communities Secretary Greg Clark has been moved to a new position: Business, Energy and Industrial Strategy Secretary.
No change
Defence Secretary
Michael Fallon will remain in his position as Defence Secretary, a position he has held since 2014.
Fallon was MP for Darlington between 1983 and 1992, then MP for Sevenoaks in 1997. He was formerly the deputy chair of the Conservative party and was a minister within DECC. He also had a position as Secretary of State for Business and Enterprise.
As a "reluctant remainer" he will certainly be a useful ally for May during negotiations.
Health Secretary
Despite the rumours, it has been confirmed Jeremy Hunt will remain as Health Secretary. Hunt was appointed to this position in 2012 and has been at the centre of a debate over doctors' pay for the past few months. He was elected as Conservative MP for South West Surrey in 2005.
Leaving office
George Osborne, Chancellor
Michael Gove, Justice Secretary
Nicky Morgan, Education Secretary
John Whittingdale, Culture Secretary
Oliver Letwin, Chancellor of the Duchy of Lancaster
Theresa Villiers, Northern Ireland Secretary
Stephen Crabb, Work and Pensions Secretary
Mark Harper, Chief Whip
Updated 16:00