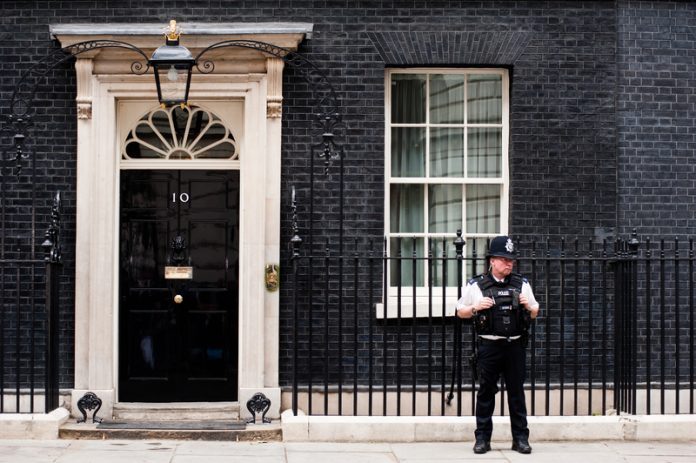 Theresa May to put the Conservatives "at the service" of working people as she becomes the last woman standing in the race for Tory leader and PM…
The shock stepdown of David Cameron in the aftermath of the EU referendum has left an opening for the most coveted role in the nation: prime minister. The race for leadership had come down to a showdown between Andrea Leadsom and Theresa May. However, with the former pulling out this afternoon the road is now clear for the only remaining candidate: May.
Undoubtedly, May faces a difficult road ahead. As Prime Minister she will have to lead the nation through the process of withdrawing from the EU, enacting Article 50 and negotiating tricky trade deals with the EU, as well as other global partners. She will also become the first female prime minister since Margaret Thatcher.
Speaking an hour before Leadsom stepped down, May set out her ideals if she became leader and PM. She said she would put working people at the heart of government.
"So if I'm prime minister, we're going to change that system – and we're going to have not just consumers represented on company boards, but workers as well," she said.
May said non-executive directors who are supposed to provide oversight of the way firms are run do not provide this sufficiently. She also said this group often comes from the same "narrow social and professional circles" as the executive team.
"We're the Conservative Party, and yes, we're the party of enterprise – but that does not mean we should be prepared to accept that 'anything goes'," she said.
Despite campaigning to remain in the EU, she also reiterated that she would forge ahead with plans to withdraw from the EU.
"Brexit means Brexit and we're going to make a success of it," she said. May also warned there would be "no attempt to rejoin [the EU] by the back door".
May, who has had an extensive political career, has been Home Secretary since 2010. She said as PM she desired to address inequality and restore the public's trust in politics.
"Right now, if you're born poor, you will die on average nine years earlier than others," she said.
"If you're black, you're treated more harshly by the criminal justice system than if you're white. If you're a white, working-class boy, you're less likely than anybody else to go to university.
"If you're at a state school, you're less likely to reach the top professions than if you're educated privately.
"If you're a woman, you still earn less than a man. If you suffer from mental health problems, there's too often not enough help to hand. If you're young, you'll find it harder than ever before to own your own home."
In her speech, she outlined three key strategies for PM. She said: "First, we need a bold, new, positive vision for the future of our country – a vision of a country that works for everyone – not just the privileged few.
"Second, we need to unite our party and our country.
"And third, our country needs strong, proven leadership – to steer us through this time of economic and political uncertainty and to negotiate the best deal for Britain as we leave the European Union and forge a new role for ourselves in the world."