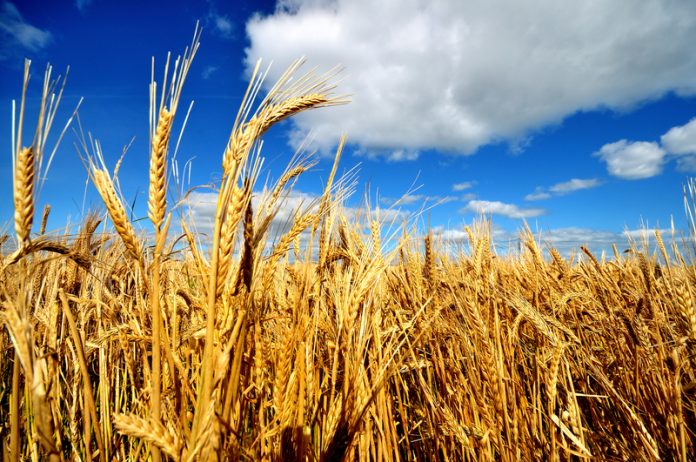 A new €17.6m precision agriculture and crop science research partnership has been established between UCD and Origin, supported by Science Foundation Ireland
The agri-services group Origin Enterprises and University College Dublin (UCD) have unveiled a dedicated digital, precision agriculture and crop science research partnership.
A €17.6m investment co-funded by Origin and Science Foundation Ireland (SFI) will finance the five year development programme underpinning the collaborative partnership.
UCD's expertise in data science and agricultural science will be combined with Origin's integrated crop management research, systems capabilities and extensive on-farm knowledge exchange networks. The aim is to build digital, user-driven advisory tools for farmers and agronomists which will provide rapid, localised support on decision-making.
Crop science research partnership to tackle global food security
A key component in this will be the creation of a "crop intelligence platform", a system that will analyse real-time data to help optimise sustainable crop production.
"The multidisciplinary research teams at UCD will use our research expertise in data science and agriculture, together with Origin's industry experts, to address the issue of crop sustainability, a major global food security challenge," added Professor Orla Feely, Vice-President for Research, Innovation and Impact at UCD.
"We are delighted to join forces and collaborate with UCD, a world-leading academic institution in agricultural science with excellent credentials in multi-disciplinary research," Origin's CEO, Tom O'Mahony, said. "We are particularly pleased with the support of Science Foundation Ireland under its Strategic Partnership Programme, the aim of which is to foster and develop partnerships of scale.
Applying digital technologies to agronomy
"The collaboration provides Origin with a development platform which accesses the very substantial intellectual capacity, advanced data analytics, sensing technologies and modelling resources of UCD. The merging of conventional crop science and agronomic application with digital technology and prescriptive data analytics will enhance Origin's knowledge-intensive offering along with improving the capacity to scale our service."
Also welcoming the announcement, Professor Mark Ferguson, director general of SFI and chief scientific adviser to the Government of Ireland, said:
"The SFI Strategic Partnership Programme supports unique research partnerships with strong potential for impact on the Irish economy.
"Combining the resources and expertise from these organisations will secure Ireland's international position in the field of data-driven agriculture. The proposed integrated crop model will have global implications in the sustainable production of crops, addressing the challenge of food production for a rapidly expanding global population."