The largest capacity battery storage facility in the UK is now fully-operational, TagEnergy confirms, providing a major boost to the UK's net zero ambitions
Located at Chapel Farm, close to Luton, England, the new battery storage facility represents a 49.5MW/99MWh standalone energy storage system.
The project is TagEnergy's second of its kind in the UK after launching the Hawkers Hill Energy Park last year.
 Battery storage for our continued electricity needs
The two projects, coupled with the company's further sites under construction, will provide over 350 MW to the UK rid over the next two years.
Key details of the Chapel Farm battery storage facility include:
The project is a £30m joint venture between TagEnergy and Harmony Energy;
Utilises a Tesla Megapack system;
Performs real-time trading and control through Tesla's Autobidder AI technology;
RES will oversee operations; and
5MW/99MWh capacity.
Chapel Farm will provide a significant clean energy boost to the national grid and help grow renewables
Franck Woitiez, Chief Executive Officer of TagEnergy, commented: "We are proud to work alongside our valued partner Harmony Energy and leverage our battery storage expertise to bring this important project to fruition quickly as we continue to drive momentum towards net-zero carbon emissions.
"Importantly, with more than double the operational capacity of our first live facility, Chapel Farm will provide a significant clean energy boost to the national grid and help grow renewables' share of it.
"Our increased ability to capture, store and release renewable energy will support the delivery of a more flexible and reliable supply of low-cost electricity for consumers at this critical time for the market."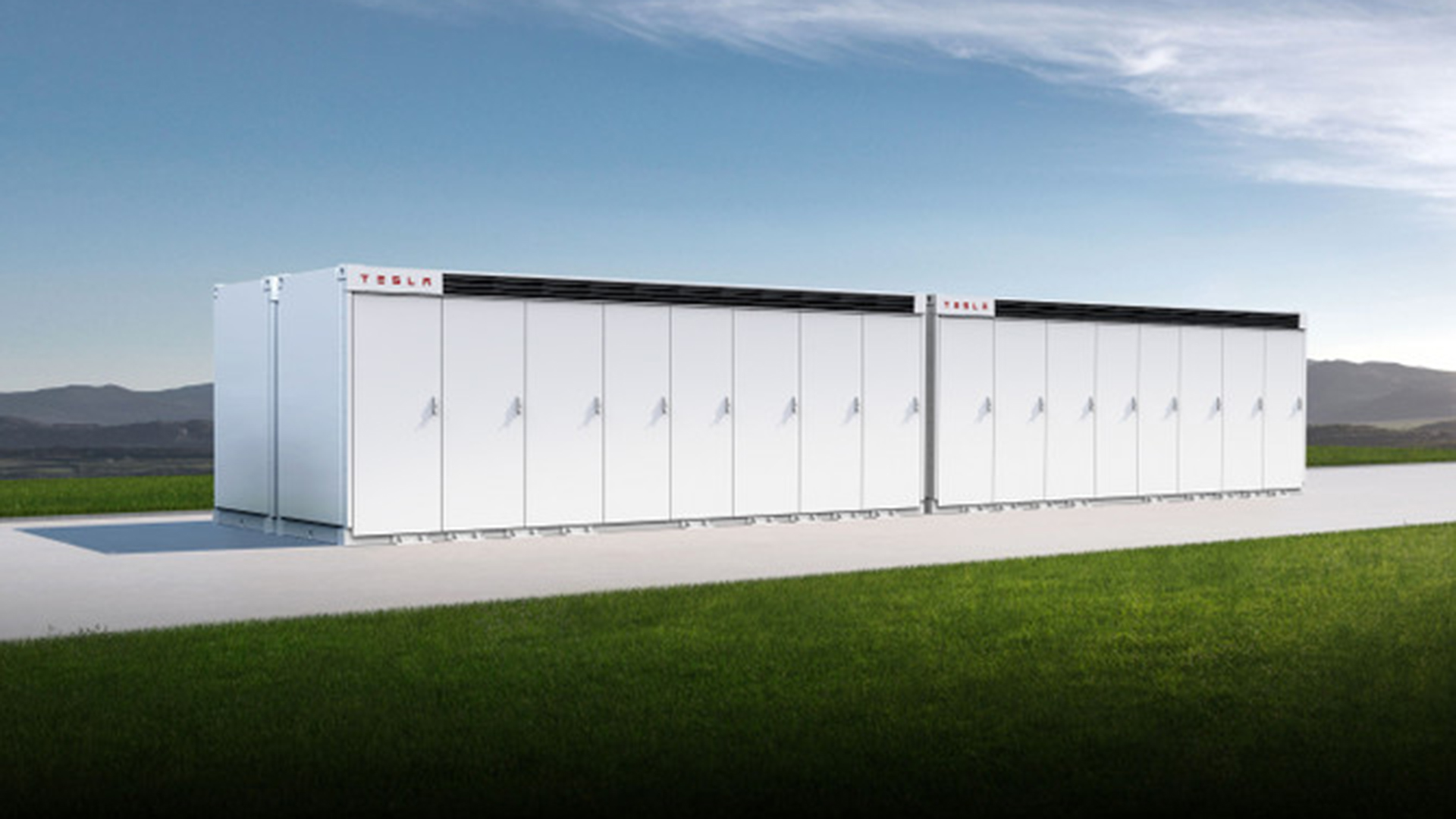 An overview of the Chapel Farm battery storage facility
The Chapel Farm facility is a joint venture between TagEnergy and Yorkshire-based Harmony Energy.
Following TagEnergy's acquisition of a 60% stake in the project in November 2021, the project was supported by a £12.5m funding package from Santander UK.
The battery storage facility used cutting-edge Tesla technology, such as Autobidder AI software for real-time trading and control and Megapack lithium-ion batteries.
The Tesla Megapack is a powerful energy storage battery that can unlock the potential of renewable energy sources.
Each megapack unit can store more than 3MWh of energy – enough to power around 3,600 homes for an hour.
Watch the video below to learn more about Tesla Megapack
Chapel Farm adds to the company's growing portfolio of renewable energy projects located across the UK, Spain, Portugal, France, and Australia – totalling a 4GW capacity.
Peter Kavanagh, Harmony Energy's CEO and Co-Founder, said: "Battery energy storage systems are essential to unlocking the full potential of renewable energy in the UK.
"These projects are not reliant upon taxpayer subsidy and will play a major role in contributing to the Net Zero transition, as well as ensuring the future security of the UK's energy supply and reduced reliance on foreign gas imports."
Building on the success of Hawkers Hill
The Hawkers Hill battery storage facility began operating in September 2022 – located near Shaftesbury in Dorset, England.
The £16m facility was built in less than nine months and has a capacity of 20MW/40MWh. Santander UK also supported the project with £6.4m in funding.
The facility has already sparked a collaboration with local communities. TagEnergy signed a memorandum of understanding with Motcombe Parish Council to co-fund a low-carbon street light initiative that will help reduce energy consumption.
Together, the Chapel Farm and Hawkers Hill battery storage facilities will produce a combined clean energy operational capacity of 69.6MW/139MWh in the UK.
Editor's Recommended Articles