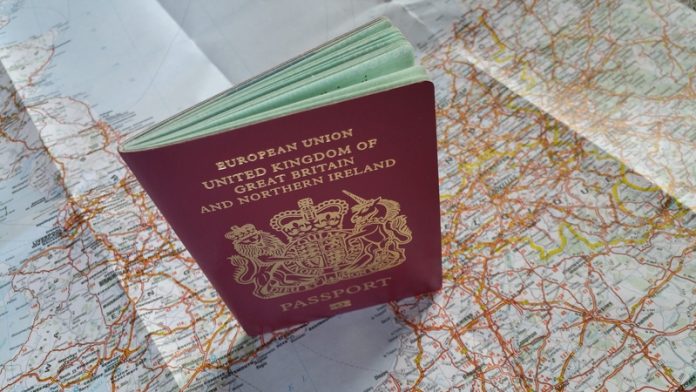 The government must not use the fundamental rights of UK citizens or EU nationals as a Brexit bargaining chip, say the Joint Committee on Human Rights
A report published today from the Joint Committee on Human Rights (JCHR) says that the Government must not use citizens' fundamental rights as a Brexit bargaining chip when negotiations begin next year.
They call on the government to protect the residency rights of the 2.9 million EU nationals currently estimated to live in the UK and seek a preliminary agreement to protect the 1.2 million UK nationals thought to live in the 27 other EU Member States.
"The Government must not use human rights as a bargaining chip," said JCHR chair Harriet Harman. "Moreover, the Government will continue to have obligations under Article 8 of the European Convention on Human Rights, as we set out in our Report. The UK Government could not deport the large numbers of EU nationals currently in the UK."
Government needs to provide clarity
Government intentions for both UK and EU citizens remain far from clear, with Theresa May refusing to provide what she refers to as a "running commentary" on the government's plans. The Committee have strongly criticised Justice Secretary Elizabeth Truss' decision not to give evidence before them, calling it "unacceptable".
Minister of State for Courts and Justice Sir Oliver Heald MP QC was, the report states, "unwilling or unable to tell us what the Government saw as the most significant human rights issues that would arise when the UK exits the EU".
A complete withdrawal from the EU would mean that the UK would no longer have to comply with: Human rights obligations contained within the EU Treaties; the General Principles of EU law, which include respect for fundamental rights; or EU directives and regulations protecting fundamental rights.
The JCHR make the case that Parliament should have the opportunity to debate, amend and vote on any proposed changes to fundamental rights for UK citizens.
Human rights must not be Brexit bargaining chip
Rights on respect for private and family life under Article 8 of the European Convention on Human Rights (ECHR) are not absolute and do not provide the same protections as EU law.
If the Government were to attempt the deportation of EU nationals, factors such as family connections and children's residence rights would have to be taken into account on a case-by-case basis.
"In the unlikely and unwelcome event that the Government sought to deport EU nationals there could be the potential for significant, expensive and lengthy litigation leading to considerable legal uncertainty for a prolonged period of time," Harman continued. "These cases would have the potential to clog up and overwhelm the court system."
The Committee goes on to recommend that the government set out a "full and detailed list of fundamental rights currently guaranteed by virtue of the UK's EU membership" and what approach it intends to take towards them.