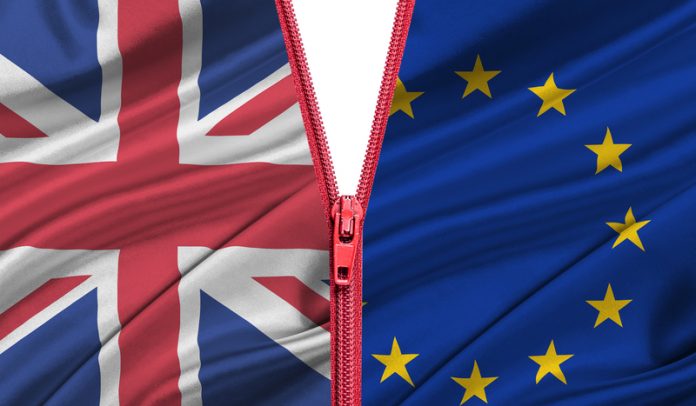 Prime Minister Theresa May has called upon the UK to focus on what Brexit can offer, as she confirms there will be no second referendum…
In a meeting with her cabinet at Chequers, Prime Minster Theresa May said there would be no second referendum and urged the UK to look ahead to the opportunities available outside the EU.
May confirmed there would be no staying in the EU via "the back door" and also said talks relating to the withdrawal of the UK from the EU would not happen this year. There has been significant discussion over when Article 50—the mechanism to leave the EU—would be triggered. Once this occurs the UK will have two years to negotiate terms of its exit. Some talks have already been held with the leaders of Germany, France, Italy, Ireland, Poland, and Slovakia, but May said time would be needed to make a "sensible and orderly departure".
Speaking before the meeting at Chequers started, May said "Brexit means Brexit", adding "we will be looking at the next steps that we need to take and we will also be looking at the opportunities that are now open to us as we forge a new role for the UK in the world."
May continued: "We must be clear that we are going to make a success of it – that means no second referendum, no attempts to sort of stay in the EU by the back door. That we are actually going to deliver on it."
Leading Leave campaigner ex-Chancellor Lord Lawson said: "As soon as you stop wasting time trying to negotiate the unnegotiable – some special trade deal with the EU – it is possible to have a relatively quick exit.
"A prolonged period of uncertainty is bad for the economy and for British business. The sooner this is sorted out the better."
Remain supporter Anna Soubry said: "Boris Johnson, Liam Fox and David Davis – these are the people that have to show us the progress they have made, what Brexit is beginning to look like, what successes, difficulties or failures they have had."
MPs will have a say on the timing of the talks, but there is no legal requirement to consult parliament before enacting Article 50.