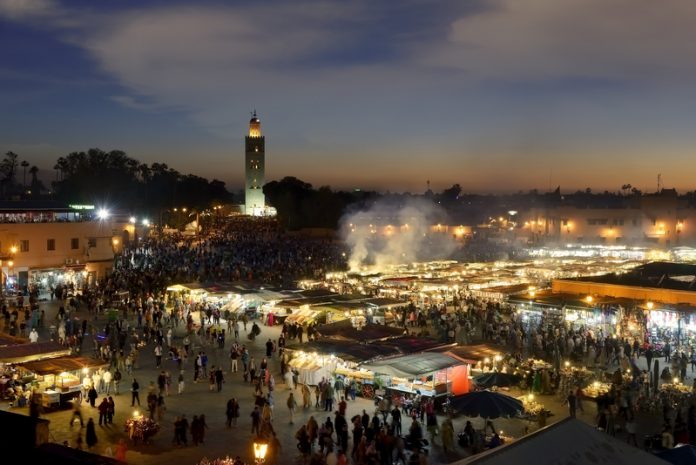 The UK government ratified the Paris climate agreement this week after a 21-day period for parliamentary scrutiny expired with no objections
The Paris climate agreement came into force on 4 November when more than 55 countries representing more than 55% of global greenhouse gas emissions ratified the deal. The European Union ratified the agreement on 4 October, but individual member states each need to obtain parliamentary approval for ratification.
The UK's 21-day period for parliamentary scrutiny expired on 15 November with no objections from the House of Commons or the House of Lords.
"The UK is ratifying the historic Paris Agreement so that we can help to accelerate global action on climate change and deliver on our commitments to create a safer, more prosperous future for us all," said Minister of State for Climate Change and Industry, Nick Hurd.
"We are going to use this positive momentum to grow the UK low-carbon sector, which is already worth over £46 billion, as we continue to provide secure, affordable and clean energy to our families and businesses," Hurd added.
World leaders meet for COP22 – and CMA1 – in Marrakech
Today is the final day of meetings as part of the Marrakech Climate Change Conference, where representatives from nearly 200 countries have taken part in the 22nd Session of the Conference of the Parties to the United Nations Framework Convention on Climate Change (COP22), the 12th Session of the Conference of the Parties serving as the Meeting of the Parties to the Kyoto Protocol (CMP12), and the 1st Session of the Conference of the Parties serving as the Meeting of the Parties to the Paris Agreement (CMA1).
At the meeting in Morocco in order to flesh out the details of the deal and draft a "rule book" for its implementation, the representatives declared "a shift towards a new era of implementation and action on climate and sustainable development".
The Paris Agreement commits countries to strengthen the global response to the threat of climate change by keeping a global temperature rise this century well below 2°C above pre-industrial levels, and to strive to limit the temperature increase even further to 1.5°C.
At the time of writing, 111 of 197 parties have officially signed up to the convention, which came into force earlier this month.
"This strong signal of the UK's commitment to international cooperation on climate change is even more important following the US election," commented Barry Gardiner, the UK's shadow minister for international climate change.
"The UK Government must now show their commitment through climate action on the ground. We face a 47% shortfall to meet our 2030 climate target."