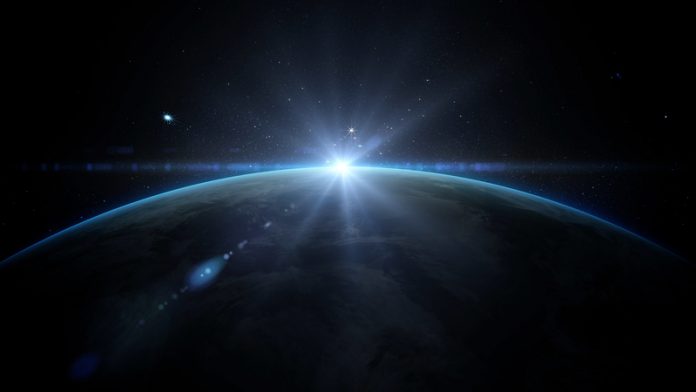 Science Minister, Sam Gyimah has announced that the UK Space Agency will fund three new experiments onboard the International Space Station
UK science will be launched into space to help improve our understanding of the ageing process and to develop new materials as part of the government's Industrial Strategy.
The minister unveiled close to £3 million of new funding for the experiments, ahead of the 20th anniversary of the International Space Station (ISS) on Tuesday 20 November.
The first two experiments due to launch in 2021, will look at age related muscle loss.
The third experiment will look at new techniques for the production of materials and alloys in space with properties that cannot be obtained on Earth.
Science Minister Sam Gyimah said:
"This research will help those with muscle conditions to live longer, healthier, happier lives, and is a great example of our modern Industrial Strategy in action – transforming life on earth through out-of-this-world research."
Research has revealed that while in space, astronauts can lose up to 40% of their muscle after six months.
These changes are regarded as an excellent model for the ageing process in the body, and scientists can use this knowledge to better understand the ageing process of the human body.
Dr Graham Turnock, Chief Executive of the UK Space Agency, said:
"This new funding puts UK academics at the forefront of future pioneering scientific research, allowing us to gain knowledge that will improve life on Earth."
The experiments
The University of Liverpool as well as the University of Nottingham, the University of Exeter and the University of Strathclyde are set to benefit from the experiments.
The University of Liverpool has been given £1.1 million to study age-related loss of muscle mass using cells grown in a laboratory.
The cells will be sent into space and will be examined for any changes once they return to earth.
The findings from this study will improve our understanding of the processes that underlie muscle loss in space and in elderly people on Earth and indicate potential therapies to prevent it.
Professor Malcolm Jackson, from the University of Liverpool, said:
"Ageing is one of the greatest challenges of the 21st century and so the opportunity to use microgravity to help understand the mechanisms underlying age-related muscle loss is really exciting."
Both the universities of Nottingham and Exeter will receive almost £450,000 to build on a study into spaceflight.
The experiment will see hundreds of microscopic worms flown to the ISS to examine how their muscles react to their new environment.
The microscopic worms, known as C. elegans, share many of the essential biological characteristics as humans and are affected by biological changes in space, including alterations to muscle and the ability to use energy.
Professor Nathaniel Szewczyk, from the University of Nottingham, said:
"We are excited to be able to carry on with testing causes of and treatments for muscle loss in space, research that may be applicable to muscle loss with disease and age on Earth.
"More importantly, this is an incredible opportunity to demonstrate, with Kayser Space, a fully UK based ability to fly space biology experiments. It will be extremely pleasing to have our international partners looking to the UK for its leadership on this project."
The University of Strathclyde will receive almost £1.3 million to investigate how shaking a liquid in microgravity induces solid particles to accumulate and form highly ordered aggregates, instead of causing the floating particles to simply disperse.
This surprising phenomenon occurs only if the liquid is heated and shaken at the same time. These experiments will lead to advanced contactless manipulation strategies for the production of new materials and alloys.
Prof Marcello Lappa, University of Strathclyde, said: "These experiments, allowed by the microgravity conditions, the advanced facilities available on board the ISS and specific hardware manufactured in the UK, by QinetiQ, will lead to new advanced techniques and nanotechnologies for the production in space of materials with properties that cannot be obtained on Earth."
The UK is able to support these experiments through the European Space Agency's European Exploration Enveloped Programme, ensuring UK science benefits directly from human spaceflight.
Editor's Recommended Articles