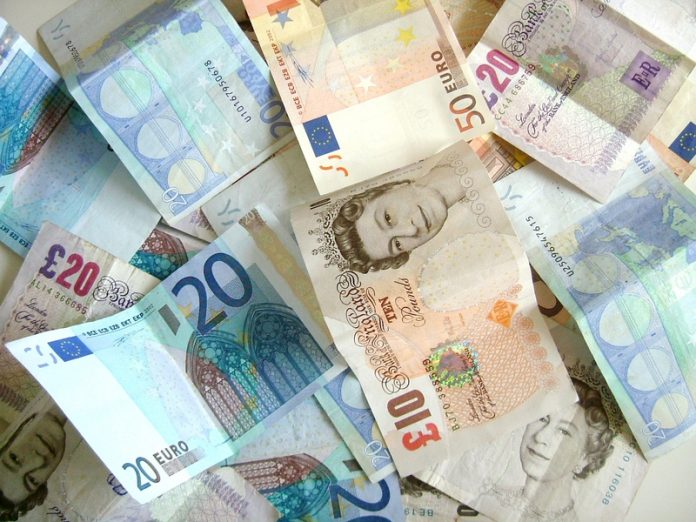 New research from the Institute for Fiscal Studies has found staying in the single market could add an extra four percent to the UK's economy…
Leaving the single market could have a significant impact on the UK economy, according to the Institute for Fiscal Studies (IFS).
The think tank investigated the outcome of staying in the single market versus becoming a member of the World Trade Organization and found the former offered better economic benefits.
According to the figures, the IFS said remaining a member of the EU's single market could add up to four per cent to the economy.
While the UK would have access to the single market when it leaves the EU, director of the IFS Paul Johnson said there was a significant difference between this and membership.
He said: "We've heard a lot of people saying of course we'll have access if we leave the single market union.
"Broadly speaking, yes, we will, as every other country in the world does. You can export into the EU wherever you are from, but there are different sorts of barriers to doing so."
In its report the IFS concluded access to the single market was "virtually meaningless as a concept" because "any country in the World Trade Organization – from Afghanistan to Zimbabwe – had 'access' to the EU as an export destination".
The benefits of being an EU member is that it gives the UK membership to the single market, removing certain barriers to trading. The IFS said the absence of these barriers was more important than removing tariffs such as custom checks and import taxes.
The IFS also found that while the UK would save money by being freed from EU budget contributions, it would lose money because new trade deals would be unlikely to make up for lost EU trade.
Johnson said: "We wait to see what the economic consequences are going to be, but we've already seen the Bank of England significantly reduce its predictions of growth over the next couple of years and increase its view of where unemployment will be."
The report warned that sectors such as financial services, which generates some eight per cent of the UK's economic output, could suffer if rights to sell directly to EU customers and businesses was lost. To overcome this the UK should look at following in Norway's footsteps to become a member of the European Economic Area.
The report stated: "To maintain these rights would likely require membership of the European Economic Area (EEA).
"But that would come at the potentially considerable cost of submitting to future regulations designed in the EU without input from the UK. The UK may have to make some very difficult choices between the benefits from passporting and the costs of submitting to external imposed regulation."