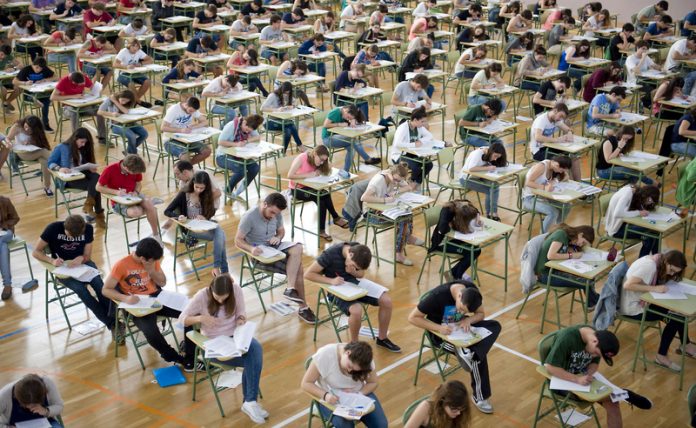 A record number of students have been offered university places despite A-level results falling for the fifth successive year
Universities have offered a record number of places to students as A-level and AS results are revealed.
Ucas, the universities admissions service, said some 424,000 places have been offered—an increase of three per cent compared to last year. It is also thought more places will be available through clearing.
The removal of the cap on university places in England has undoubtedly helped push these figures higher, although there has been a decline in the number of 18 year olds moving through the system.
The news comes despite a marginal fall in top grades for the fifth year on the trot. Figures showed the proportion of A* and A grades fell 0.1 per cent on last year, hitting 25.8 per cent. The pass rate remained the same at 98.1 per cent.
The figures showed girls out shone the boys, with 79.7 per cent awarded grades A* to C. Comparatively, only 75 per cent of boys achieved this. However, the gap between top-performing girls and boys narrowed for the first time in five years.
Michael Turner, director general of the Joint Council for Qualifications, said: "Overall, outcomes are relatively unchanged."
School standards minister Nick Gibb said: "We want to make our country a place where there is no limit on anyone's ambition or what they can achieve.
"It is hugely encouraging that this year sees a record 424,000 applicants already securing a place at one of our world-class universities, with increasing numbers from disadvantaged backgrounds gaining a place as well."