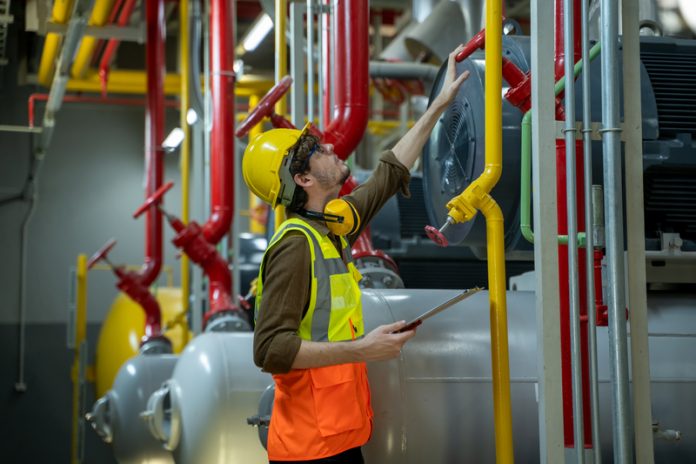 Sten Linnell from Grundfos discusses the positive effects gained when analysing data strategies and the the application to district heating
In the data strategy from the EU Commission it is estimated that better sharing and utilisation of data in the industry holds a potential of nothing less than €1,5 trillion.
https://www.danskindustri.dk/brancher/di-digital/nyhedsarkiv/ugens-kommentar-brug-denne/2020/9/vi-skal-vare-bedre-til-at-dele-data/
For that reason, many countries are developing data strategies that ensures an effective and secure utilisation of data. Many even states that we cannot expect a massive green energy transition, if we don't utilise the massive amount of data that is available.
Dansk Industri går til forsvar for deling af dine og mine data – politiken.dk
IEA states that "Digitalised energy systems in the future may be able to identify who needs energy and deliver it at the right time, in the right place and at the lowest cost", which underlines the need to utilize data to meet our climate targets.
Huge potential for big data utilisation in district heating
In district heating it is even more attractive to utilise data than in most other industries.
So much data is available in district heating grids, but most is just used for billing the customers or operating individual equipment. By taking a deeper look at the existing data, combining it and basically do big data analytics, new insight and opportunities appear.
Furthermore, data from the grid and building meters can be used in a GDPR-compliant and secure way to optimise the district heating grid with an immediate and positive effect on carbon emissions.
Data as an effective whistle blower
As an example, building heat meters holds a lot of information that is very useful in our fight for a fossil-free future. By comparing temperatures and water flows, we can immediately see WHAT buildings are not utilising the energy effectively. We may even be able to analyse WHY the building is not performing, which makes it a lot easier to optimise the building installations and leaving a system with a much lower carbon footprint.
Data as an effective adviser
Combining data from buildings and the heat grid can also be utilised to identify exactly what temperature are required to serve the consumers in the grid. This can help the district heating companies to identify where they can establish low temperature zones, which will contribute to lower heat losses and enable the use of de-central renewable energy sources and industrial surplus heat, e.g. from supermarkets, thus pave the way for the green energy transition.
Data as an effective asset manager
Combining GIS-data with grid data and building meter data and intelligent control will furthermore make it possible to identify abnormal heat losses and future leakages in the district heating grids, leading to a much more efficient asset management system. The reason is that real-time data can be used for defining when pipes should be replaced, instead of just using experience, original installation date etc. The decisions will be much more insightful and fact-based, resulting in longer lifetime of pipes, installations etc. and thereby a smaller climate footprint.
Utilise existing solutions NOW
The good thing about all the things mentioned is that it is already possible to do most of it.
In Grundfos we call it iGRID, which we have created to live the values of our founder who said "we want to pass on our Globe to the next generation in a better state than we inherited it". For that reason, our digital solutions are also made in a secure way that is fully GDPR compliant.