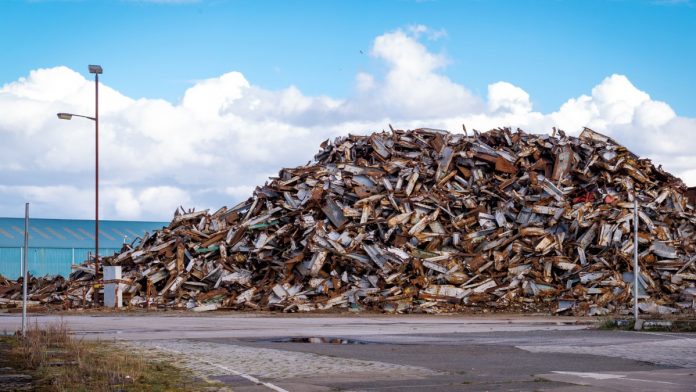 Environment Agency chief Sir James Bevan says waste crime costs England £1 billion a year while offering huge profits for criminals…
According to the head of the Environment Agency (EA), Sir James Bevan, waste crime is the 'new narcotics', offering massive profits for criminals whilst costing the taxpayer in the region of £1 billion each year in England alone.
More than 1,000 illegal waste sites were discovered last year, the agency reports – a total greater than that for the previous two years combined.
Offences ranged from illegal dumping of household and industrial waste, to massive fraud involving recycling fees and landfill tax, sometimes involving organised gangs. A crackdown on illegal waste activity by the EA last year led to almost 1,000 illegal sites being shut down, with fines and prosecutions doubling. Local authorities were also given powers to issue on-the-spot fines of up to £400 for fly-tipping.
"Waste is the new narcotics," said Sir James Bevan, the Environment Agency's chief executive. "It feels to me like drugs felt in the 1980s: the system hadn't quite woken up to the enormity of what was going on and was racing to catch up."
"When you have an illegal waste site, it will look horrible, it will smell, be noisy and there are constantly fires," Bevan told the Guardian. "With drugs it took a while for the system to catch up and realise the damage drugs were doing. We are clear now about the damage waste crime does to communities and to the economy. The strategy is to work with the good guys and really nail the bad guys."
"It attracts criminals because you can make a lot of money," said Bevan. "The business model is very simple: you lease or find a bit of land, you then go and offer to remove skip loads of waste for a customer, which you dump on the land. All your money is made up front, in cash, and then you disappear."
Bevan spoke to the Guardian on a visit to Orion Support Services, an east London company handling in excess of 50,000 tonnes of construction waste every year. The firm's permit was suspended in 2015 after serious dust problems and complaints from local residents. A new £2.4m enclosed facility for sorting the waste, with a system that collects and bags 50 litres of dust an hour has turned the company's problems around.
"Waste companies get a bad rap, but we should recognise that most waste companies are responsible, law-abiding, conscientious and good for our communities," Bevan said, emphasising the importance of working with waste companies to improve their operations. "They take our waste away and turn it into something better and if we didn't have them, we'd be in a bad place."