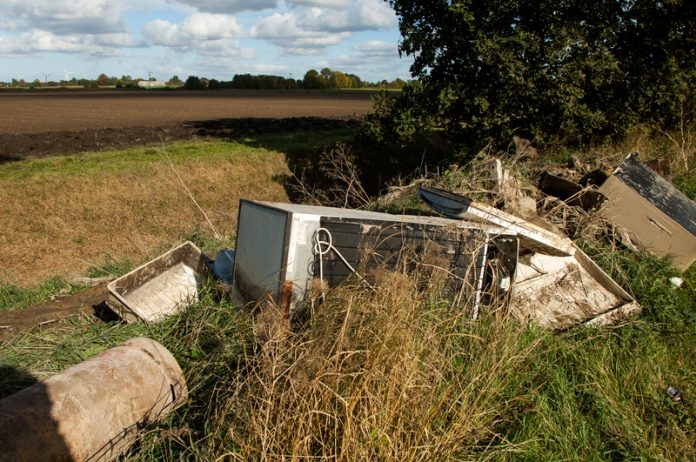 Environment Minister Rory Stewart has revealed new measures to deter people from fly-tipping…
Local authorities will be given new powers to tackle fly-tipping, it has emerged.
New measures announced by Environment Minister Rory Stewart will give councils the ability to issue penalty notices to people caught illegally dumping waste. Waste crime costs the economy millions each year to clean up and is damaging to the environment.
The fines will span between £150 and £400 and forms part of the government's plans to crackdown on waste crime.
Environment Minister Rory Stewart said: "It's beyond me that anyone feels it's acceptable to simply dump their waste by the road – whether in our cities or our countryside.
"The new fixed penalty notices will provide local authorities with another tool to crack down on the selfish individuals who blight our neighbourhoods and ruin our beautiful landscape.
"The fines will also act as a deterrent and we will continue to work with local authorities to tackle the root cause of the crime and change the mentality of the few who commit it."
The penalties will also prevent councils from having to take fly-tippers to court to get a prosecution, although this will still be an option for large scale waste dumping.
During 2014/15 there were fewer than 2,000 prosecutions for fly-tipping. CLA Midlands rural surveyor Mark Riches said more needed to be done.
"We receive regular reports from our members of fly tipping, particularly when their land is located on the fringes of urban areas," he said.
"The waste involved is not just the occasional bin bag, but large household items, from unwanted sofas to broken washing machines and building materials.
"The CLA has been calling for offenders to be dealt with more robustly and we welcome this latest tightening in the regulations.
"Fixed penalty notices will not solve the problem, but they are a positive step in tackling an issue which is estimated to cost rural businesses an average of £800 per incident and is a continuing and damaging blight on our countryside."