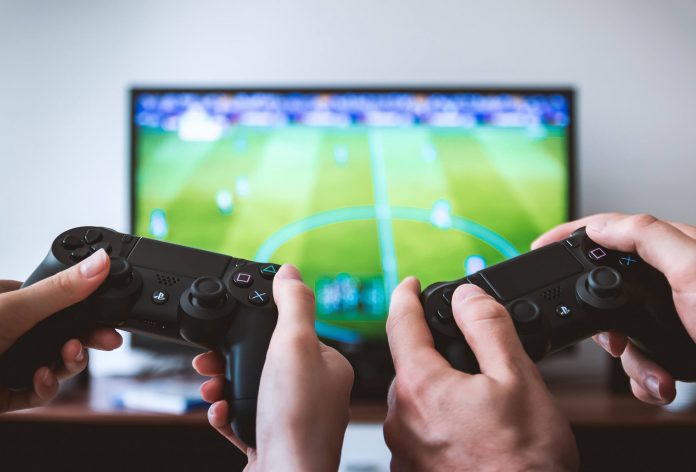 Patrick Foster provides us with 5 tech-centric ways to boost employee retention in a time where businesses compete to hire the top members of staff
If you're at the head of a growing business, building the ideal team is a delicate balancing act. You want the best of the best (or at least, the best you can afford to hire): the most talented, skilled, passionate, dedicated, enthusiastic and reliable candidates you can find — but you also don't want to build your business around people unlikely to stick around in the long term.
Since you're very unlikely to find perfect fits, you're best served hiring the best people you can find (particularly as even the least impressive candidate could still end up leaving) and simply doing everything you can to motivate them to stay with your company.
You can do this with a higher paycheck, of course, or an impressive array of benefits, but you don't have to commit to any expensive long-term schemes to make remaining with your company a more enticing proposition. There are various tech-centric ways to do it without spending a fortune — here are 5 of them to get you started:
Provide online training programs
Everyone gets bored with their work routine from time to time, particularly if they aspire to greater things, and it's that boredom that so often gives rise to discontentment. People need to feel that they're growing, developing their skills and overcoming new challenges, but they're often uncomfortable asking for support. Be proactive: don't let them believe that they must go elsewhere to achieve that kind of development.
Thankfully, through the magic of the internet, you can provide that development without sending anyone out on an international flight to a costly training course on the other side of the world. There are numerous online training courses that you can assign to employees (some paid, like those on LinkedIn Learning or Udemy, and some free, like those on Alison and some on edX).
You can get input from your employees into what types of courses they're interested in and select some that will benefit both them and the business, or you can just allow them a certain amount of time each week to work through any courses that interest them.
Play team video games and quizzes
Teams that socialise together tend to achieve greater cohesion, have fewer arguments, and simply enjoy their time at work more. It's important to overcome any differences that might otherwise fester and damage productivity. And while it would never have been accepted in times of standoffish professional environments, most smaller businesses today are perfectly willing to give video games a try.
As for what games you play, you can decide as a group. There are countless games viable for co-op: you can find some suggestions here, or just set up a Steam account and look through the appropriate categories until something stands out. You can pick games that require specific skills to make the training element more blatant, but the point is more to put everyone at ease and make them feel comfortable with one another.
Collaborate on a multimedia project
People who work on computers for their daily office activities (most people, essentially) will likely pick up certain niche skills in the process, even if they don't use computers much in their personal lives. They might get good at using Photoshop, or at recording and editing audio, or at writing copy for the web. What's great about cloud-based systems is that they make complex collaborative projects much easier to approach.
Why not come up with a rich multimedia project that the entire team can work on together? For instance, you could revamp the "About Us" page for your website, bringing in numerous disparate elements. Some employees could work on a podcast, while others could design and create the graphics, and more still could write the copy. In the process, they could sharpen their skills and learn from one another — and in the end, they'd have a fantastic project of which they could all be proud.
Support side ventures
Some people are content to be employees in perpetuity, lacking the ambition or the inclination to pursue positions of power, but if your staff members are good enough at what they do, they'll eventually hunger for something more — something that you'll struggle to satisfy with the occasional pay rise or additional benefit. This is where side ventures become highly useful.
As with the training, this calls for you to set aside some time on a regular basis, but in this case the time would go towards pursuing personal or professional projects. If someone on your team really wants to have their own blog but has never found the time, they can spend this time working on your blog with your guidance and support.
Do you have an employee harbouring a burning desire to become an entrepreneur? Show them that they don't need to leave to try it. E-commerce is an industry that's exceptionally accommodating to part-time work, scaling all the way from large full-time retail operations to small dropshipping stores that anyone can buy and run in their spare time. By lending support to someone in running a store, or even partnering with them on it as a joint venture, you can let them grow without letting them go.
Improve your workplace
Through automation, aesthetic improvement, and the general wonder of gadgets, you can easily make a workplace a more appealing place to spend 40 hours each week. Would some music liven things up? You can set up an Amazon Echo speaker and let people take turns to choose songs for the playlist. What about some relaxing VR experiences? Set up a console and a headset and let people take breaks to zone out and unwind.
But the improvements don't need to be flashy. Think about the equipment your employees are working with. Could they benefit from larger displays, more comfortable keyboards, or noise-cancelling headphones? Such items can prove costly, but think about how much use they'll get over time, and factor in the value of keeping your employees happy (as well the value of being more accessible).
Invest in high-quality technology (and get rid of all the unbearably-slow workstations), and you'll see higher productivity, greater efficiency, and a significant reduction in workplace stress.
If you're having a difficult time keeping your best employees, or you're getting concerned that your team isn't feeling motivated to stick around, then you need to take action immediately. Try these 5 tech-centric tactics to make your workplace a more supportive and enjoyable environment.
Editor's Recommended Articles