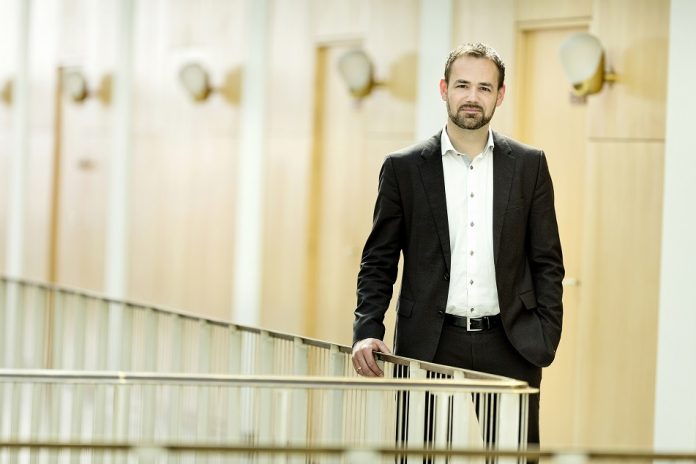 Mayor Jacob Bundsgaard explains why becoming the European Capital of Culture 2017 will bring long-term economic and social benefits to the city of Aarhus
From the perspective of Aarhus, Denmark's second-largest city, 2017 is a wildly exciting year, because this year, we are European Capital of Culture.
European Capital of Culture Aarhus 2017 is the most monumental cultural project Denmark has ever hosted, with over 400 events throughout the year.
The European Capital of Culture initiative is about transforming the arts and culture in the broadest sense into a catalyst for long-term benefits, as exemplified in Glasgow 1990, Lille 2004, Liverpool 2008 and Marseille 2013. European Capital of Culture Aarhus 2017 is a once-in-a-lifetime opportunity for Aarhus and the region. It testifies to our development into a truly European city – a city which is increasingly attractive to business, talent and tourists. Aarhus 2017 will give our citizens a sense of pride and belonging by positioning Aarhus more strongly on the European map, increasing our international visibility and profile.
This is a project of enormous scope – unified by the theme 'Let's Rethink' Aarhus 2017 spans the entire spectrum from great performances and exhibits – drama, concerts, dance, and literature – to major popular events and project centred on urban development, sustainability, gastronomy, architecture, nature and hygge. We have so much to offer in Denmark and so much to be proud of.
Our guests from Denmark and abroad – England, Germany, the Netherlands – in fact, from all over the world – really have something to look forward to. We are expecting millions of guests of all ages, and in fact, many of them have already started arriving. Tourists are flocking to our region as never before. Travel journalists from all over the world are reporting their enthusiasm about what they experience in Aarhus and central Jutland. You can read about us in major international media such as Monocle and National Geographic, and in prominent international newspapers such as The New York Times, Süddeutsche Zeitung and The Independent.
In 2016, the international travel guide Lonely Planet ranked Aarhus number 2 on its list of the summer's hottest European travel destinations. Only surpassed by the Peloponnese in Greece.
It's easy to see why: the 'capital of Jutland' scores high on every conceivable parameter for travel enjoyment. Lonely Planet, which has been scouring the planet for the best travel destinations for 40 years, highlights Aarhus' hip Latin Quarter, the city's culinary scene, including several Michelin-starred restaurants, and world-class museums, such as ARoS Aarhus Art Museum, Den Gamle By (The Old Town), and Moesgaard Museum. The travel guide also fell for the city's striking architecture.
In recent years, Aarhus has changed dramatically. Today, we are a strong national growth centre with a significant international profile, as well as a leading city of knowledge, culture and education. The city has grown substantially in size and importance, and plays a central role in the development of the entire region. And, with European Capital of Culture Aarhus 2017, we are unveiling the true magnitude of our potential.
The importance of culture
In today's world, we need to understand the concept of culture in a very broad sense. Culture is a driving force and a key to resolving many of the challenges that cities and society face, now and in the future. At the same time, culture and creativity are also an important brand, not just for our own pride in living and working here, but also for making our region attractive to new citizens and businesses.
Fundamentally, the Capital of Culture project is about creating a city that offers a wealth of possibilities which will be available in years to come – to companies, employees, families and students. Because Aarhus offers them talent, security, quality and options. In other words, because Aarhus is a place where you can live a good life.
Our year as European Capital of Culture will leave a lasting legacy. It will change our city and our region for the better for years to come on the foundation of our core values; sustainability, diversity and democracy. Increased international visibility will attract many new and returning visitors, generating growth for our businesses, including the creative industries. But first and foremost, our European Capital of Culture year will leave us with a new self-awareness. When 2018 arrives, we will have experienced what we can truly achieve when we create something extraordinary together.
This joint experience is essential for the legacy we, as European Capital Culture Aarhus 2017, will pass on to the region and to the rest of Denmark.
We have reached a new level. We must sustain our momentum and use Aarhus 2017 – and culture in general – to drive further development. We must continue to set new ambitious goals we can achieve together. Aarhus 2017 has provided us with a catalyst and a new beginning – our work begins in earnest in 2018.
Jacob Bundsgaard
Mayor of Aarhus
The City of Aarhus