Professor of Neurology Thomas Gasser, JPND's Scientific Advisory Board Chair and Director of the Department of Neurodegenerative Diseases, shares in an interview JPND's innovative research and collaboration efforts in the universal race against Alzheimer's and Parkinson's diseases
JPND is more committed than ever to its pertinent work facilitating unprecedented collaboration amongst researchers at a European level and beyond. Around 50 million people worldwide are living with Alzheimer's disease and related disorders today. By 2050 in Europe alone, the number of cases will triple and the total of global direct and informal care costs for Alzheimer's and Parkinson's diseases (AD and PD) is estimated to surpass €350 billion per year. (1)
What are the most pressing needs in both Alzheimer's and Parkinson's diseases research today, and JPND's role in addressing this?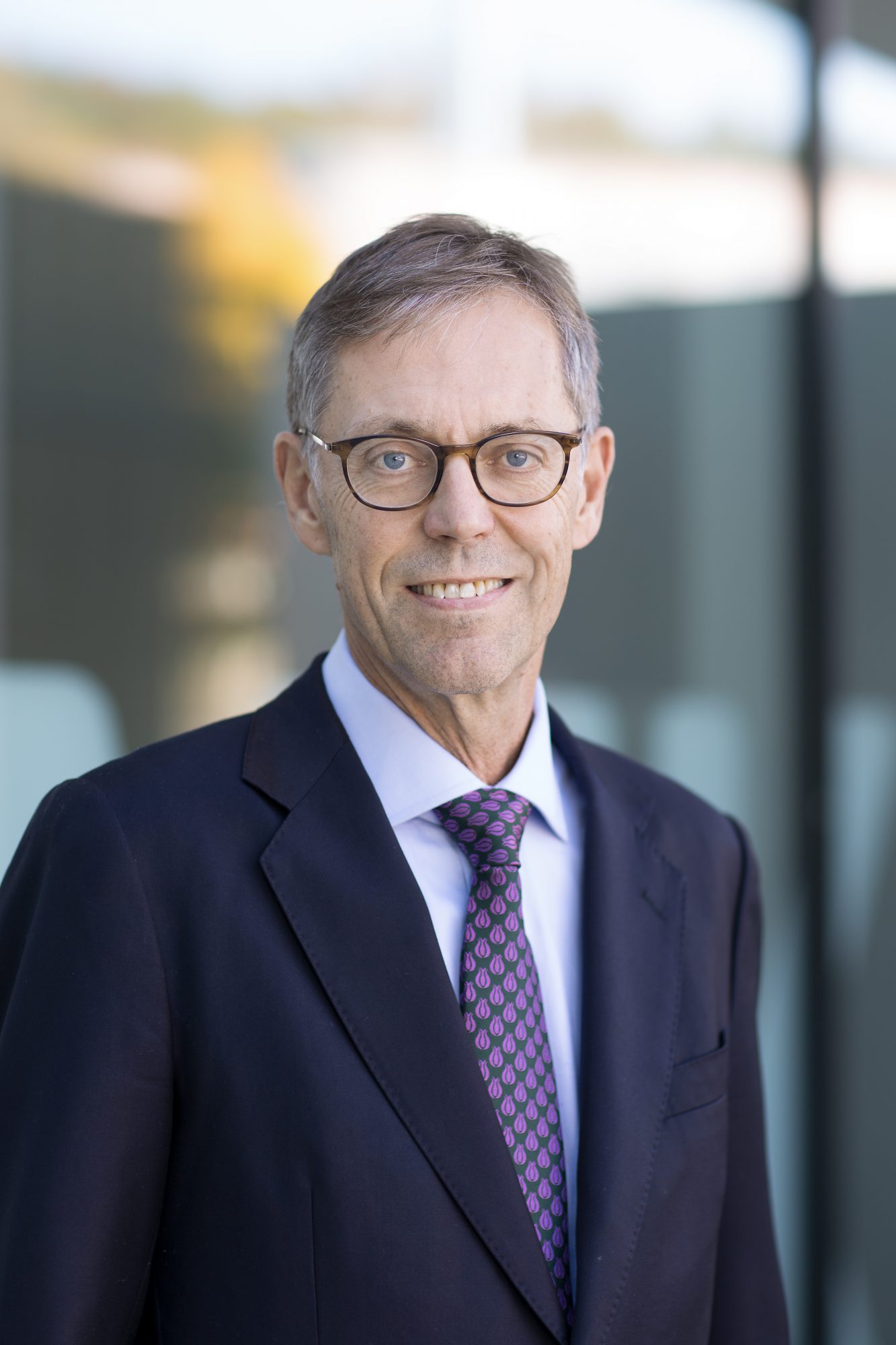 Professor Gasser: "The most pressing needs for AD and PD seem to be:
An early, at best pre-symptomatic diagnosis.
Relevant markers to reliably monitor relevant aspects of disease progression.
The establishment of effective disease course modifying, or even preventive, treatments.
It is often assumed that the first two are prerequisites of the third, which is of most urgency to both the patients and their families.
In addition to these ambitious goals, many more needs must also be addressed, which may be of more immediate benefit to the patients and their families such as:
Recognising the present limitations of healthcare systems to ensure access to the most effective symptomatic treatments across all member states of JPND.
Exploiting the potential of non-medical approaches, e.g., a better management of social and psychological burden of these disorders on the patients and their relatives."
What impact has JPND made on the progress of neurodegenerative disease research, in particular AD and PD, in the last five years?
Professor Gasser: "JPND has created the feeling of a joint mission in research communities to address relevant questions in neurodegenerative disease research across Europe in a spirit of cooperation. This can be documented by a measurable increase in funded research projects in the field of neurodegenerative diseases across many member states.
In terms of scientific output, some of the most relevant advances have been made for example, in the field of standardised assessments of progression biomarkers, in neuroimaging, or in the understanding of the role of inflammation or other basic biological mechanisms across different neurodegenerative diseases. Within one early project (BIOMARKADP), a "virtual biobank" has been created, joining clinical information on over 8600 subjects with varying diagnoses from 21 local biobanks. Sample requests can be placed via a publicly available website. (2)
The JPND biomarker projects have helped to diminish the barriers associated with the use of CSF biomarker analysis by generating consensus recommendations on their clinical interpretation and application for dementia diagnosis. In a survey of clinical dementia experts, 74% of respondents (total n = 51) use CSF biomarkers in clinical practice and 69% perform lumbar punctures on an outpatient basis. Most use CSF biomarkers to diagnose atypical (84%) and early-onset cases of cognitive impairment (71%) and for the differential diagnosis of other dementias (69%)." (3)
JPND is aligning its initiatives towards Brain Health with other EU initiatives. Can you share your thoughts about this and its benefits towards AD and PD research?
Professor Gasser: "Alongside other EU initiatives such as Neuron, Human Brain Project, and European Brain Council,  JPND is a partner of the European Brain Research Area EU (H2020 GA no. 825348). This project was created as a catalysing initiative for brain research stakeholders (including researchers, clinicians, patients, governments, funders and public institutions) to improve the coordination of brain health research across Europe while fostering global initiatives.
Among its different tasks, EBRA aims to identify research opportunities and research and innovation gaps to be addressed in the field and to provide recommendations on future areas for excellent, innovative, and translational brain research in Europe. This means that research into the brain, its function and its diseases is no longer divided into different initiatives. Therefore, this can increase the impact of all research programmes if it is effectively communicated. The need remains high, and AD and PD research could benefit from a more integrated approach."
What are the major challenges that lie ahead for Alzheimer's disease and Parkinson's disease research and how can JPND continue to make an impact on these?
Professor Gasser: "JPND's commitment to making an impact for ND diseases can be seen in its decision to explore synergies with existing platforms. Some examples are the 2018 European Strategy Forum on Research Infrastructures Roadmap and the Human Brain Project, where the integration and harmonisation of data and materials are encouraged. Furthermore, promoting an open-access approach to sharing and pooling of data and resources is also a focal point. With the advent of artificial intelligence (AI), as a tool across all domains of research, AI will need careful adaptation for ND research, taking into account the ethical, legal and societal implications of the technology.
Through its 2019 Research and Innovation Strategy, JPND aims to create an environment to enable and facilitate research in key areas. Some of these include ensuring supportive infrastructure, providing partnerships with industry and fostering innovation, working with regulatory organisations and enabling international partnerships. (4)
The ageing of the European societies demands urgent research into novel effective treatments. The enormous progress that has been made in many areas of basic neuroscience but also in other fields such as data science, AI, in imaging and the development of highly efficient and specifically targeted modification of gene expression, as exemplified by RNA-treatments, will challenge the neurodegenerative diseases research communities to embrace these opportunities and integrate them into their approaches."
References
Maresova P et al. (2016) Alzheimer's and Parkinson's Diseases: Expected Economic Impact on Europe-A Call for a Uniform European Strategy. J Alzheimers Dis. 54(3):1123-1133.
Reijs et al. The Central Biobank and Virtual Biobank of BIOMARKAPD: A Resource for Studies on Neurodegenerative Diseases. Front Neurol. 2015 Oct 15;216.
(Miller AM, et al. Current Approaches and Clinician Attitudes to the Use of Cerebrospinal Fluid Biomarkers in Diagnostic Evaluation of Dementia in Europe. J Alzheimers Dis. 2017; 60:201-210).
Please note: This is a commercial profile
© 2019. This work is licensed under CC-BY-NC-ND.
Editor's Recommended Articles