In the past, the major factor in determining where you and your family chose to live was tied to the location of your workplace, but now, having an international remote workforce is considered the norm
A side-effect of the pandemic and government-mandated lockdowns was accelerating the shift towards the international remote workforce model. Now, companies can employ people for knowledge-based roles who live far outside the commutable distance of their office.
This change gives employees more choice over where to live without compromising their careers, while organisations can vastly expand their available talent pool beyond their geographic location. And the economic pressures facing businesses today drive many to embrace the efficiencies and cost-savings associated with the remote model. Employers recognise that they no longer need to stop their search for talent at their national borders, and they can now build a distributed workforce that includes people from multiple countries. Looking across international borders to find talent offers companies access to efficiencies, improved team diversity, increased staff retention, and the opportunity to create new competitive advantages.
But how rapidly are distributed workforces growing, what do hiring managers think of this development, and what benefits have companies unlocked since embarking on this post-pandemic experiment? This is what we set out to discover with the Remote Workforce Report.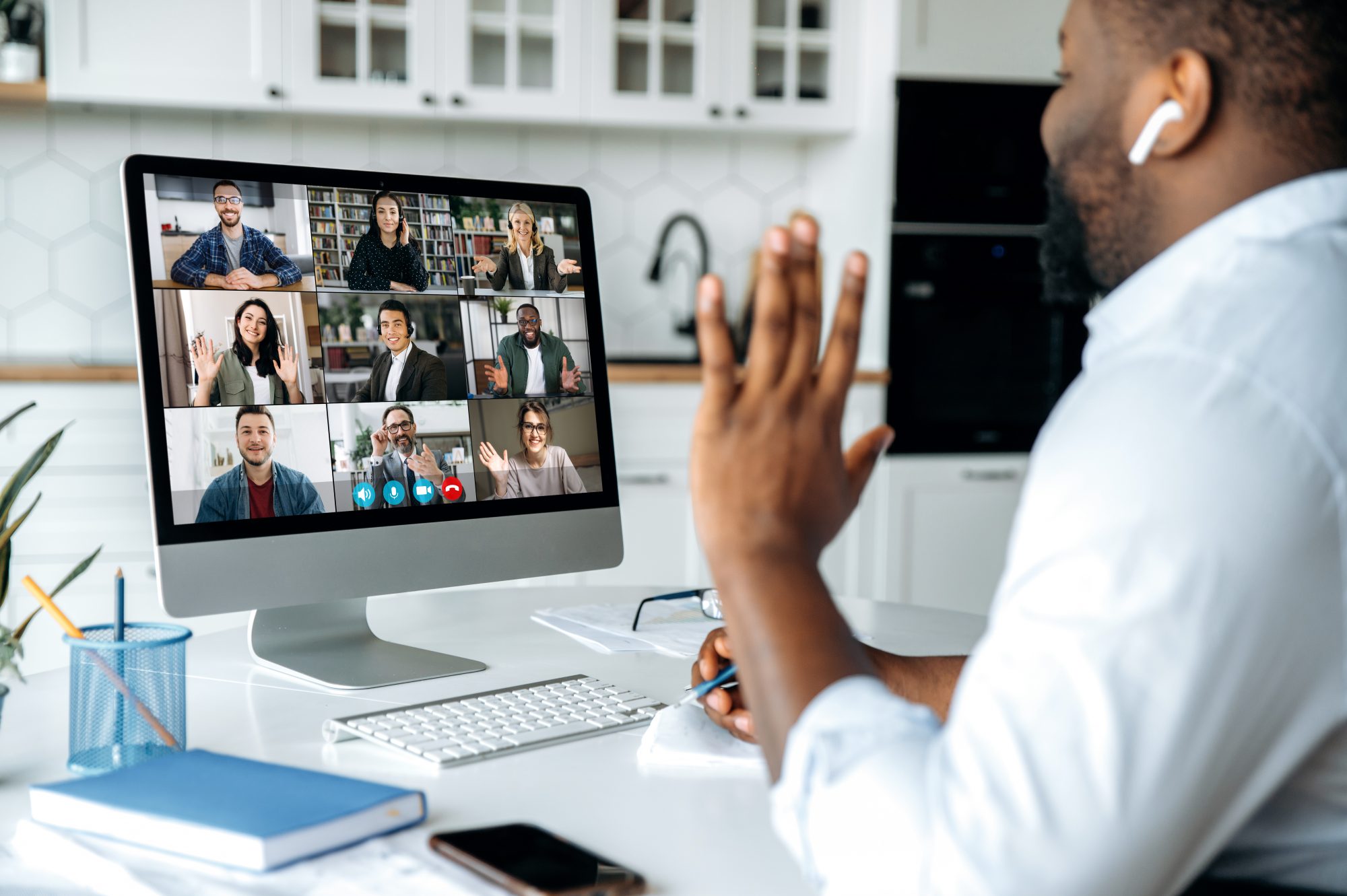 Remote work increases retention, productivity and applicant quality
For this study, Remote surveyed 1,004 HR and business decision-makers and workers in four regions: North America, Europe, Asia-Pacific and Latin America. Overall, we surveyed 495 decision-makers and 509 individual team members around the world. Based on our findings, we learned that companies which have adopted international hiring have already unlocked significant benefits.
For instance, opening roles to international candidates leads to higher-quality applicants. According to 60% of decision-makers, the number of quality applicants per open role has increased since their company adopted a distributed model. And while 53% of decision-makers in remote workforces say headcount costs have increased, more than half (55%) stated they would still rather hire the best person for the job even if they live in a different country, compared to 43% who would prefer to hire locally.
Meanwhile, employee retention is cited as a top reason why employers are hiring remotely. The majority (69%) of those working in a distributed remote workforce say retention has increased since adopting a distributed workforce model. More than half (57%) say a distributed remote workforce makes it easier to hire and keep talent. This was supported by the finding that those working in a distributed international remote workforce are less likely to consider leaving their job (17%) compared to their in-office counterparts (24%). Increasing retention is a money-saving exercise, as turnover is expensive, costing companies the equivalent of up to 6-9 months of salary to find, replace, and train new workers.
Another notable finding was that companies with remote workforces report increased productivity. More than half (58%) of those in an in-country remote workforce model and 72% of those in a distributed international remote workforce model say productivity has increased after adopting a distributed model. Employers reported that workers on international remote teams get more work done and do it more efficiently, producing more with less.
Hiring internationally also helps companies compete in new markets: 35% of decision-makers said they improved market competitiveness by serving more international locations when they hire international remote employees.
What do workers think of belonging to an international remote workforce?
The report did highlight some areas for improvement facing remote companies. For instance, 39% of decision-makers say keeping employee engagement high is a top challenge for distributed remote work. Meanwhile, 40% of employees say lacking community and interpersonal connection was their top challenge. Employees also flagged technology issues as a major challenge.
There is also a clear generational divide regarding the perceived benefits of remote work. For instance, younger generations are more likely to consider working abroad compared to their older counterparts: 80% of Gen Z and 74% of Millennial respondents stated they were interested in working in a different country to where their employer was located, compared to 61% of Gen X and just 40% of Baby Boomers.
Boomers (32%) are much less likely to find the freedom to live and work anywhere a major benefit compared to younger generations (44-52%)
Similarly, Boomers (32%) are much less likely to find the freedom to live and work anywhere a major benefit compared to younger generations (44-52%). Furthermore, Boomers are more likely to say there are no benefits (21%) compared to younger generations (3-5%).
Another concern raised by the report was that in-office workers tended to report higher rates of having a good work/life balance (72%), feeling fulfilled by their work (72%), and being proud of their work (84%), than their counterparts. Many remote workers shared that poor separation between their workspaces and living spaces contributes to a feeling of poor work-life balance and a lower sense of fulfilment at work.
However, these issues can be addressed. Companies adopting a distributed remote workforce model must be more deliberate when it comes to reinforcing the importance of setting clear boundaries in their employees' lives beyond their work.
The future of remote work: A distributed remote workforce
What is the outlook for the world of remote work? Clearly, distributed remote workforces are continuing to grow and have seen exponential growth over the past year: 44% of respondents reported growth in the number of full-time employees abroad, with 54% indicating growth of full-time employees working remotely.
However, as their workforces grow, some businesses overspend on office space when hiring abroad instead of allowing employees to work remotely. Currently, distributed international remote workforces have more offices (41% report having 6 or more locations) compared to their in-country remote (19%) and in-office (18%) counterparts. And while companies transition away from in-office work, some office expenditures such as set-up costs, have yet to disappear.
Another source of costs relates to how most companies hiring abroad are opening their own entities. More than two-thirds (70%) of distributed international workforces are setting up a legal entity in the country where they are hiring. For a quarter of respondents, the entity opening process takes 10-12 months to complete and must be maintained over a period of several years at a significant cost.
Given these higher costs related to international hiring, it's important to restate that the more important reason that decision-makers want to hire remotely and internationally are to find higher-quality candidates. Rather than focusing on remote hiring as a method for cost savings in the short term, businesses need to consider that in the long run, hiring for ability and talent regardless of location leads to higher retention and greater productivity, both of which will reflect in the company's bottom line.
A cheaper alternative would be to use an employer of record (EOR) to hire an international worker. A growing number of companies are turning to EORs, which do not require upfront capital or in-country expertise and allow for employee onboarding in days instead of months.
The findings from the report indicate that companies increasingly recognise the benefits of distributed remote work not only as an employee benefit but to deliver operational and cost efficiencies. Despite ongoing financial challenges, companies today are forging ahead to hire talent abroad because it provides them with significant competitive advantages. Distributed teams are set to play a large role in shaping the working world of tomorrow.
This piece was written and provided by Job van der Voort, CEO and Co-Founder at Remote.
Editor's Recommended Articles