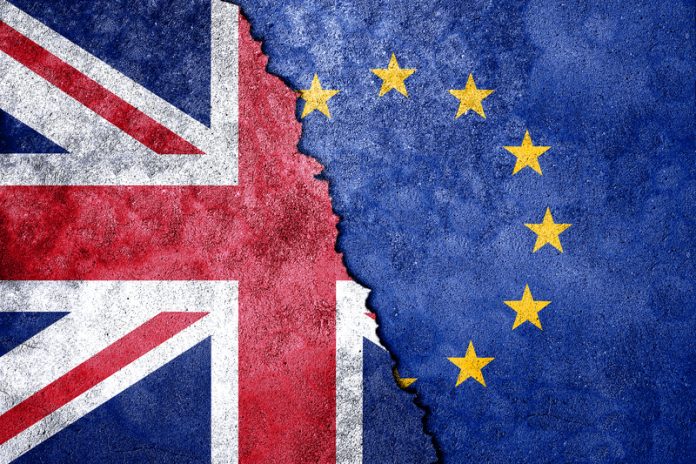 Building a "strong and special partnership" with the EU will be the main theme of Brexit negotiations, says David Davis
Brexit negotiations have begun in earnest in Brussels. Brexit Secretary David Davis entered the talks today with EU officials, with the monumental task of getting the UK out of the EU.
Davis went into the discussions with a "positive and constructive" frame of mind, intending to build a "strong and special partnership" with the EU.
Speaking this morning, Davis recognised there would be "challenges" ahead, but he was positive an agreement could be reached that "works in the best interest of all citizens".
He added: "We are starting this negotiation in a positive and constructive tone, determined to build a strong and special partnership between ourselves and our European allies and friends for the future."
An "orderly" discussion
The UK voted to leave the EU during a referendum held last year. The government now has two years to negotiate the terms of the UK's withdrawal with chief EU negotiator Michel Barnier.
Expected to form part of the discussions is the status of expats, how much the UK will pay out to leave, and the Northern Ireland border.
Barnier said the negotiation process, which should take the best part of 18 months, would be an "orderly" one.  "
"We must first tackle the uncertainties caused by Brexit – first, for citizens but also for the beneficiaries of EU policies and for the impact on borders, in particular Ireland," he said.
Last night, Chancellor Philip Hammond said having a deal in place before the UK withdraws from the EU was imperative. He warned it would be "a very, very bad outcome for Britain" if this did not occur.
Businesses also urged the government to keep the economy in mind. Former Marks and Spencer chairman Lord Rose and chair of the Stronger In campaign said the realistic outcomes of the talks should be translated to the public.
"Let's communicate with people who voted Out and people who voted Remain what the art of the possible… we all know we can't have our cake and eat it… negotiations mean you are not always going to get what you want."