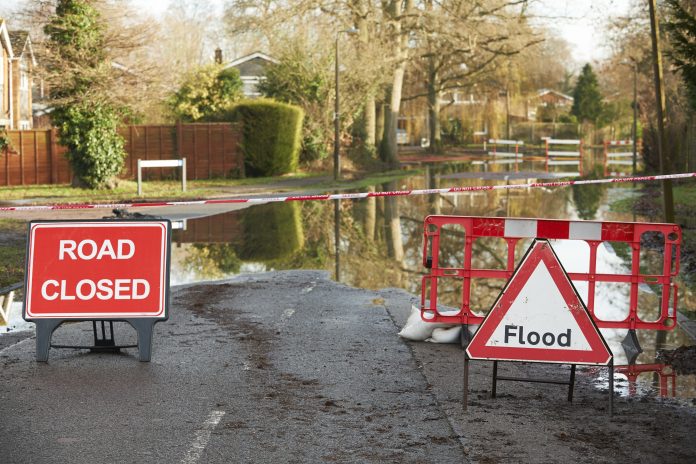 New research revealed today, shows that across the UK people aren't in a position to combat the effects of extreme weather this winter, and over a third (35%) of Brits admit to not being prepared at all
– More than a third (35%) of Brits admit to not preparing at all for extreme weather
– Over a third (36%) of people don't have emergency kits in their cars 
– 36% of us are worried about the effects of freak weather
– Almost a quarter (23%) of Brits don't know where their stop tap is
Despite national disruption from storms such as the Beast from the East earlier this year, 36% of people still don't have an emergency kit in their cars containing supplies to protect them from the elements.
Severe storms are often unpredictable and can cause major damage to property, as well as serious injury and even loss of life. Even though more than a third of people (36%) worry about the effects of freak weather conditions on their property, the research by home insurer, NFU Mutual* reveals that 27% of people have never checked their roof tiles or guttering.
Perhaps one of the most concerning revelations to come from the poll of more than 2,000 adults across the UK is that just under a quarter of people (24%) admit to not having any kind of insurance to protect themselves or their homes. In addition, over a quarter (26%) of Brits that do have insurance admitted to not having checked if their policy even protects their home from emergencies – such as extreme weather – putting thousands of people at risk of expensive repairs.
The results also show that in the midst of a home emergency created by the effects of weather, the general populous wouldn't be able to act quickly; worryingly, almost a quarter (23%) of Brits don't know where their stop tap is and under a quarter (24%) do not know where their gas valve is located. The results also show a disparity in knowledge across contrasting age groups as 27% of 16-24 years olds don't know where the mains power switch is located, compared to 96% of Brits aged 55+ who know exactly where it is.
Ross Garner is a Home Insurance Specialist for NFU Mutual; "It's very important that people check they have the right insurance in place now, before the weather turns so they don't get caught out. I'd also encourage people to do some basic 'storm ready' checks such as getting familiar with where important switches are e.g. Where is your stop tap? Where is the mains power switch? Check your gutters are clear, stock up on torches and batteries and consider getting an emergency pack together which includes blankets, food and water. Doing simple things like this will give homeowners peace of mind."
Editor's Recommended Articles