Virtual wards, a new NHS scheme to reduce patient waiting times and staff shortages, have already treated over 100,000 patients
Virtual wards are becoming the new reality for care in the NHS, following the tumultuous few years of COVID-19 and staffing crises, reducing the amount of patient care received across the UK.
These wards allow patients to get hospital-level care at home, in familiar surroundings, which can assist a speedy recovery without taking up hospital beds for other patients that may need them more.
These wards are now a key part of the NHS urgent and emergency care recovery plan, launched at the end of January 2023, with a goal of treating up to 50,000 patients a month.
What are the benefits and outcomes of virtual wards?
Firstly, the length of hospital stays has been reduced without any impact on readmission rates. Patients are also at lower risk of deconditioning if they are cared for in their own homes.
Although the project is not aimed at saving money, it has freed hospital beds for those who can only be cared for in hospitals, which these 'Hospital at Home' models can help reduce avoidable admissions by providing hospital-level care at home.
83% of patients were estimated to avoid hospital admission
An example of this can be seen with Frimley Health, an NHS service which provides acute hospital care to patients in their homes. They found that 83% of patients were estimated to avoid hospital admission.
Over 340 virtual ward programmes have opened across England
Since May 2022, the NHS has increased numbers in these wards by 60%. 4,485 beds have since become available for patients, which is an average of nine new virtual ward beds each day.
Since January of 2023, there are now 58 virtual wards, with a total of 7,653 virtual beds.
NHS national medical director, Professor Sir Stephen Powis, said: "The advantages of virtual wards for both staff and patients have been a real game-changer for the way hospital care is delivered and so it is a huge achievement that more than 100,000 patients have been able to benefit in the last year alone, with the number of beds up by nearly two thirds in less than a year.
"With up to a fifth of emergency hospital admissions estimated to be avoided through better supporting vulnerable patients at home and in the community, these world-leading programmes are making a real difference not just to the people they directly benefit but also in reducing pressure on wider services."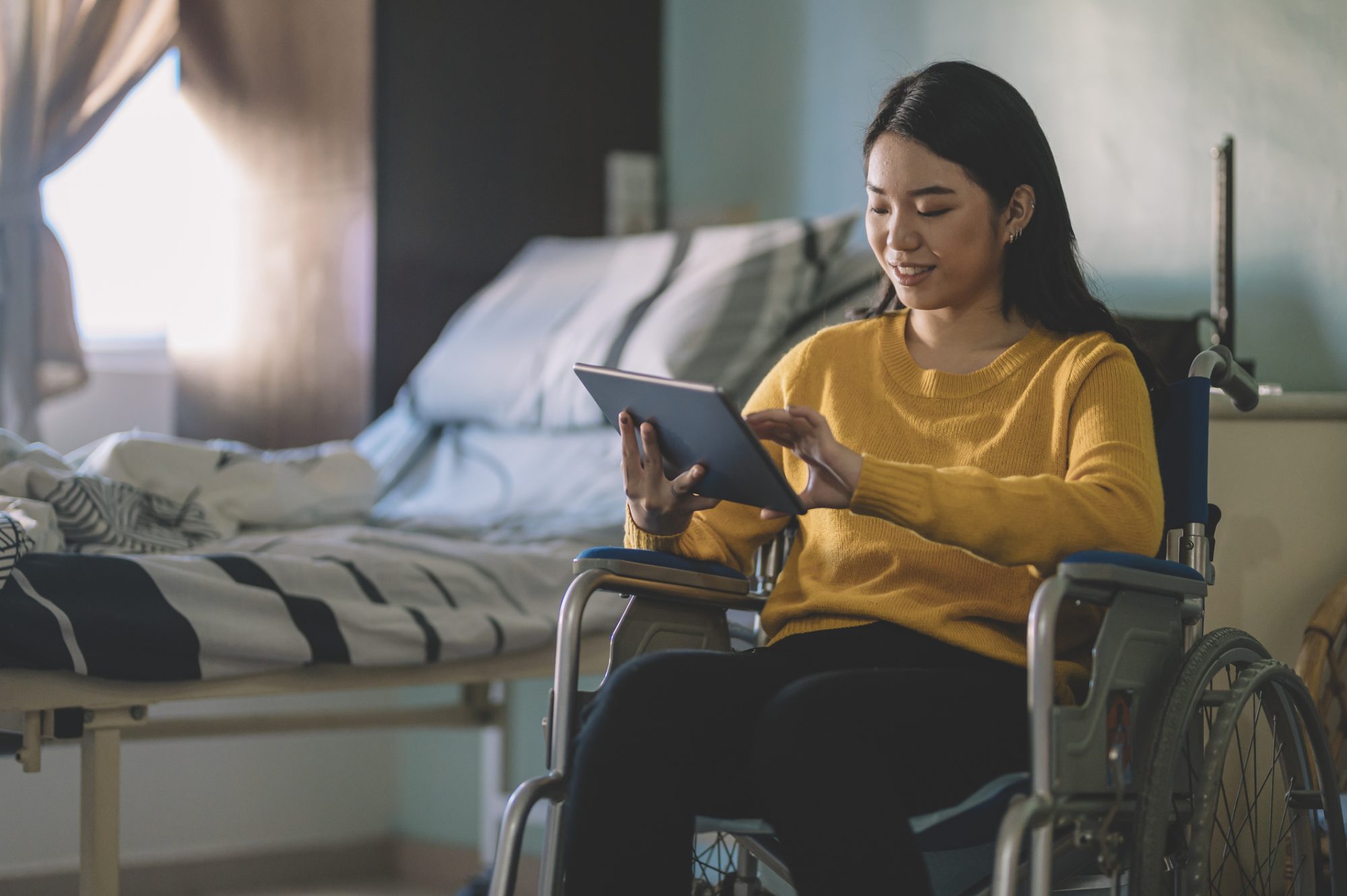 What does virtual care look like?
People on a virtual ward are cared for by a multi-skilled team who can provide a range of tests and treatments, including blood tests, prescribing medication, or administering fluids through an IV drip.
While being reviewed daily by a clinical team, those who need non-urgent home visits now can have their appointments take place through video technology.
Many virtual wards use technology like apps, wearable monitors and other medical devices enabling clinical staff to easily check in with their patients and monitor their recovery.
Sam Morley, the Advanced Clinical Lead for Virtual Wards for the trust, said: "We might visit three or four times a day for our high-intensity patients who need a lot of clinical support, but for the low-intensity patients, it can be less than daily. That's when remote monitoring really comes into its own.
"There are so many benefits to patient health and wellbeing through being cared for at home. They can eat their usual diet and they normally sleep better in their own bed than in a shared ward.
"Patients with dementia experience less disruption to their routines, so it can make a very big difference to their mental health."
"Being able to use their own loo, with that extra privacy and comfort, means they're less likely to become constipated. Patients with dementia experience less disruption to their routines, so it can make a very big difference to their mental health.
"Family and friends can drop in easily and those patients who live with their families, can continue to have their family life without too much disruption. It all adds up to a really big improvement to their mental health and overall wellbeing."
Utilising wearable monitors for fast patient information
The remote monitoring system utilises a wearable monitor, that records patient clinical information and transmits it back to the trust for review.
Visits by the virtual ward team can be scaled up and down according to the clinical needs of the patients, so the levels of support are personalised to the level that the individual patient needs.
The ward system comes with an iPad, where patients can contact the team directly by text or video if they feel unwell and need to talk to a clinician – in a similar way to how one would press a call bell in a hospital bed.
The NHS plan has begun outlining a series of new measures aimed at reducing pressure on the NHS and its long waiting times, such as an expansion of community falls and frailty services, urgent community response teams, and creating more physical beds in hospitals.
Editor's Recommended Articles