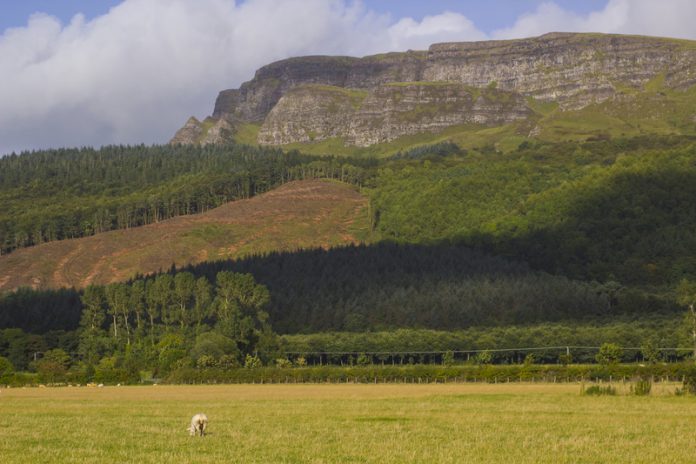 Environment Secretary Michael Gove visited Northern Ireland to discuss opportunities for post Brexit agriculture partnerships with the country
The meeting in Stormont was held to discuss the nature of = post Brexit agriculture partnerships between the two countries and comes as the border between Northern Ireland and the Republic of Ireland becomes a contentious issue.
After the meeting, Gove visited a local farm, meeting members of the Ulster Farmer's Union.
The meeting included representatives from the Northern Ireland Agricultural Producers Association, Northern Ireland Environment Link, and Northern Ireland Food and Drink Association
After the meetings Gove said:
"Food and drink is the leading sector in the Northern Ireland economy, employing tens-of-thousands people and generating around £5 billion from food sales alone."
"As we prepare to leave the EU, we have the chance to design a new approach to food and farming that works for the whole of the UK, not least for Northern Ireland."
Gove reassured those at the meeting that Northern Ireland could expect the 'same amount of support' from the rest of the UK after Brexit.
Changes to Ulster farming
Northern Ireland currently receives larger EU subsidies for farming than any other UK region, and much of the country's economy relies on agriculture.
Gove said that the current system of farmers being paid for the amount of land they have would shift to a system were farmers are rewarded for the environmental benefits of their work.
It is hoped that a Northern Ireland Executive will soon be appointed to lead the discussion on the country's future in British agriculture.
Mr Gove has also been holding discussions with authorities in Scotland and Wales in recent months.
He is promising to hear from those at the 'sharp end' of Brexit, including those who trade across the Irish border as well as farmers.
The Irish border is an ongoing issue, with some suggesting a unique deal that would allow free movement across the border to continue.
Editor's Recommended Articles