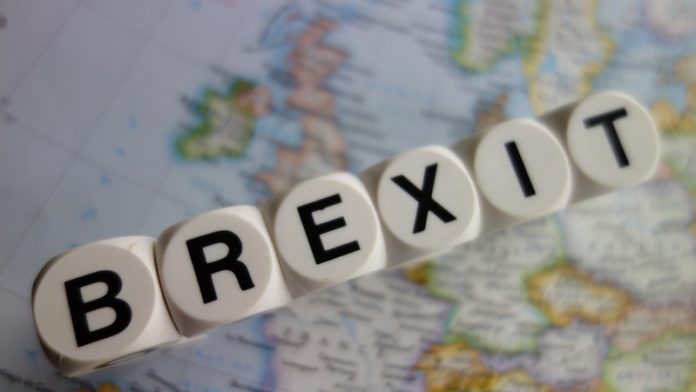 The EU Referendum campaigns were temporarily overshadowed by the Chancellor's Budget announcement on Wednesday. Although not one to waste an opportunity, George Osborne used his speech as a platform to push the pro-EU agenda, stating, "Britain will be stronger, safer and better off inside a reformed European Union."
He also made reference to the Office for Budget Responsibility and its stance.
"The OBR correctly stay out of the political debate and do not assess the long term costs and benefits of EU membership," he said.
"But they do say this, and I quote them directly: "a vote to leave in the forthcoming referendum could usher in an extended period of uncertainty regarding the precise terms of the UK's future relationship with the EU.
"This could have negative implications for activity via business and consumer confidence and might result in greater volatility in financial and other asset markets"."
This week has also been all about polls: the CBI found 80 per cent its members support EU membership, while The Telegraph found Brexit support was ahead of the stay campaign. AG has jumped on the bandwagon and released a short poll. To complete it visit: https://www.surveymonkey.co.uk/r/H7KF2MW
In other news, the Leave campaign received something of a blow after top scientists revealed an EU exit could impact research significantly. This has been something that has already been brought up, as UK research receives a great deal of support from the EU.
US President Barack Obama was also urged by British politicians to stay out of the debate. The open letter send by MPs was put together after it was revealed the President may use his visit next month to make the case for the UK to remain in the EU.
The letter said: "With so much at stake, it is imperative that the question of exiting the European Union is not one answered by foreign politicians or outside interests, but rather by the British people who must ultimately live with change or the status quo."
In this latest EU referendum bulletin, the editorial team at AG examine some of the big issues in the news this week…
Poll reveals 80 per cent of CBI members support EU membership
AG Digital Editor Amy Caddick 
Businesses have been fairly vocal about where they stand on the issue of EU membership. Last month, FTSE 100 bosses warned a vote to Leave would deter investment and threaten jobs. However, small and medium enterprises took a different stance, instead choosing to support Brexit.
A recent poll from business lobbying group the Confederation of British Industry (CBI) has now revealed an overwhelming number of their members want Britain to remain in the EU.
A total of 773 businesses were asked for their stance on the referendum, 80 per cent of which said they wanted to stay. Reasons for this included the fact the EU was "better for business, jobs and prosperity".
CBI director general Caroline Fairbairn said: "The message from our members is resounding – most want the UK to stay in the EU because it is better for their business, jobs and prosperity.
"Walking away makes little economic sense and risks throwing away the many benefits we gain from being part of the EU."
Only five per cent said they thought Britain would be better outside the EU, while 15 per cent said they were undecided.
Fairbairn added: "A minority of members want to leave the EU. We will continue to respect and reflect their views and campaign for EU reform to get a better deal for all businesses.
"However, most CBI members are unconvinced that alternatives to full membership would offer the same opportunities. We have yet to see those who seek to leave the EU present a compelling vision of what this would mean for jobs and growth."
As with a number of other major organisations, the CBI has chosen to remain neutral on the issue and will not align itself with either campaign.
What could Brexit mean for holidaymakers?
AG Editor Laura Evans
A report published by The Association of British Holidaymaker's (ABTA) has detailed what Brexit would mean for UK travel.
The report's aim is to provide travel businesses and the travel consumers with facts and assessments to help inform the discussion of what a vote to leave the EU might mean for UK travel.
In the report three leading travel organisations have said if Britain leaves the EU it could be 'disastrous' for the tourism industry.
ABTA also outline in their report nine key ways in which UK holidaymakers have already benefitted from travel within the EU.
It highlighted issues such as financial protection from package holidays; access to free healthcare; a cap on mobile phone charges, and border free travel.
According to the report over 29 million foreign holidays each year are made by UK holidaymakers to EU countries, equating to 76 per cent of all holidays taken.
Andrew Swaffield, CEO of Monarch Group told the Daily Mail that he believes a British exit would inevitably mean higher air fares for those travelling out of the UK.
"If the UK were to exit the EU, Monarch would view the outcomes for the travel sector as very negative, not least because of the uncertainty that would follow in the aftermath.
"The sweating period after the exit would be very damaging for the sector. An exit would most likely lead to higher air fares and fewer scheduled flights between the EU and the UK," he said.
"It could also bring an end to the European Health insurance Card and shared tax laws that benefit many British home owners and expatriates living in the EU."
Brexit could see nearly two million young people emigrate
AG Digital Editor Amy Caddick 
According to a new poll from OfficeBroker – an independent office search survey – nearly one-fifth of young Britons would consider emigrating if the UK leaves the European Union. This would see more than two million leaving the country.
The survey asked over 1,100 18-34 year olds what they would do in the event of a vote to Leave. Some 43.2 per cent said they were open to the idea of emigration, while 56.7 per cent said they would not leave. A total of 27.8 per cent said they would prefer not to say at this stage.
People polled in Northern Ireland were among the most likely to consider leaving in the event of Brexit.
OfficeBroker.com spokesperson Chris Meredith said: "​There are so many different factors to consider when it comes to "Brexit", but while all the politicians are focussing on trade deals and security – both obviously important matters – it seems that they're neglecting another of the public's serious concerns: quality of life.
"'I'm not here to tell anyone how to vote; it's something that each individual has to decide for themselves.
"However, precautions need to be taken on both sides of the argument to make sure that whatever result comes through, Brits of all ages are left feeling confident about life in the UK. In the last two years Britain has started moving forward once more; we can't afford to lose that momentum in a "Brexit" point-scoring exercise," added Meredith.