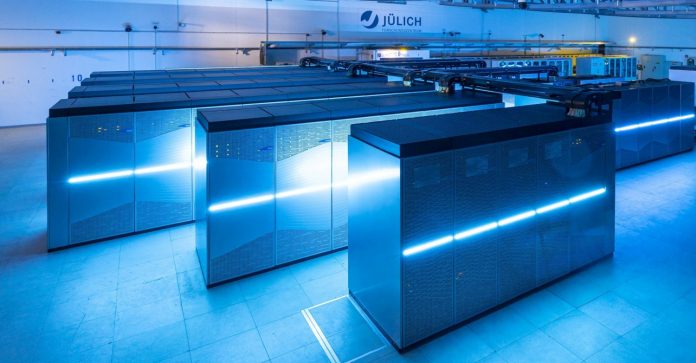 The first next-generation European supercomputer to be installed in 2023 is to be operated by Forschungszentrum Jülich – a partner in Germany's Gauss Centre for Supercomputing
Named JUPITER (short for "Joint Undertaking Pioneer for Innovative and Transformative Exascale Research"), the computer is to be installed in a specially designed building on the campus of Forschungszentrum Jülich.
It is intended that the system will be operated by the Jülich Supercomputing Centre (JSC), whose supercomputers JUWELS and JURECA currently rank among the most powerful in the world.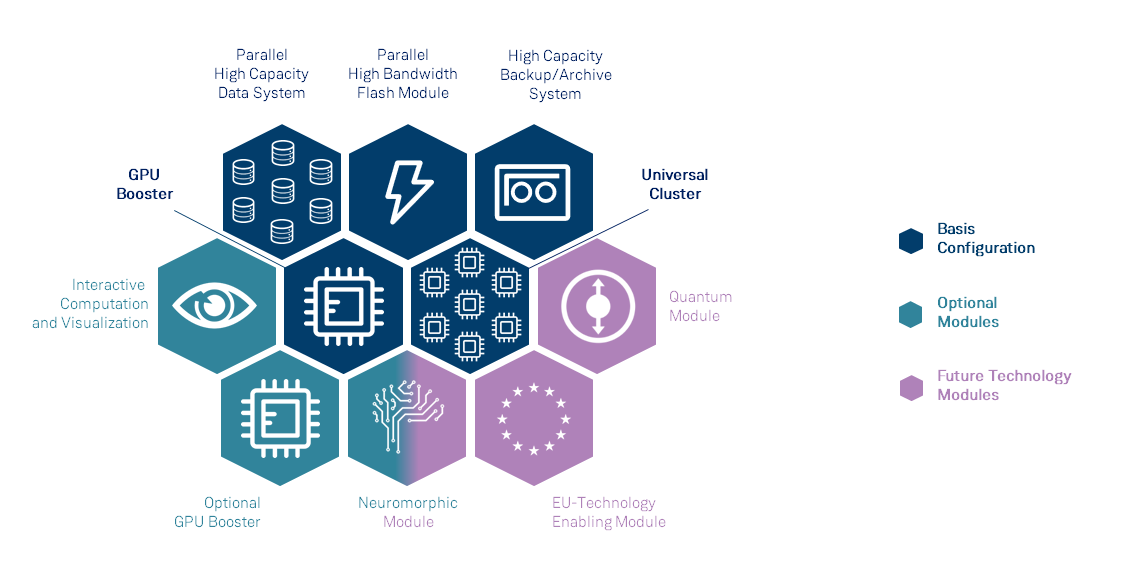 The first Exascale class supercomputer
JUPITER is now set to become the first European supercomputer to make the leap into the exascale class, with a computing power more powerful than 5 million modern laptops or PCs.
JUPITER will be based on a dynamic, modular supercomputing architecture, which Forschungszentrum Jülich developed together with European and international partners in the EU's DEEP research projects.
For a modular supercomputer, various computing modules are coupled together, enabling program parts of complex simulations to be distributed over several modules, ensuring that the various hardware properties can be optimally utilized in each case.
The modular construction of JUPITER also means that the system is well prepared for integrating future technologies such as quantum computing or neuromorphic modules, which emulate the neural structure of a biological brain.
According to researchers – in its basic configuration, the JUPITER computer will have an enormously powerful booster module with highly efficient GPU-based computation accelerators. Massively parallel applications are accelerated by this booster in a similar way to a turbocharger, for example, to calculate high-resolution climate models, develop new materials, simulate complex cell processes and energy systems, advance basic research, or train next-generation, computationally intensive machine-learning algorithms.
Solving energy challenges
The average power of the supercomputer is estimated to be up to 15 megawatts. The exascale class supercomputer has been designed as a "green" supercomputer and will be powered by green electricity. The envisaged warm water-cooling system should help to ensure that JUPITER achieves the highest efficiency values.
At the same time, the cooling technology opens up the possibility of intelligently using the waste heat that is produced. For example, just like its predecessor system JUWELS, JUPITER is set to be connected to the new low-temperature network on the Forschungszentrum Jülich campus. Further potential applications for the waste heat from JUPITER are currently being investigated by Forschungszentrum Jülich.
Editor's Recommended Articles