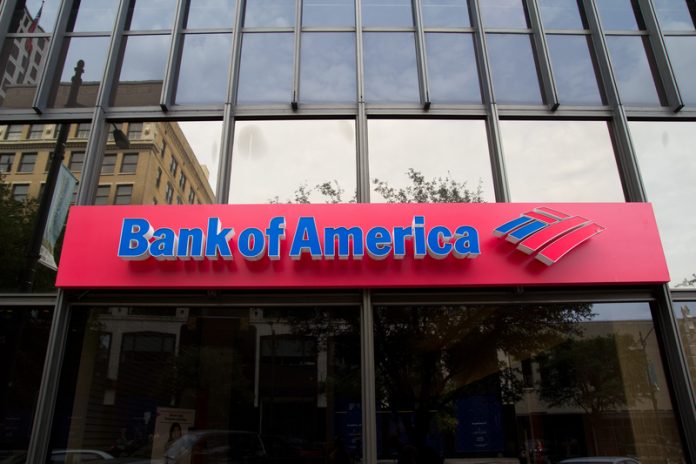 The UK financial regulator has issued the Bank of America's Merrill Lynch a £35 million fine for violating transaction reporting rules
The fine comes from the Financial Conduct Authority (FCA) as a result of Merill Lynch violating reporting rules by failing to reveal 69 million transactions over 2 years.
The bank managed to reduce the fine by 30% by settling early in the case.
The fine, $45.4 million in US$, was reduced from an initial $64.9 million as a result of this.
The action was taken under the European Markets Infrastructure regulation introduced after the 2008 financial crisis.
The derivatives transaction in question took place between February 2014 and February 2016, and rely on an inter-dependent network which makes it difficult to identify risks, according to the FCA
Merrill Lynch had already reported the irregularities, and a spokesperson for the bank said that their systems have been improved and no lasting financial damage has been done to clients.
Mark Stewart, Executive Director of the FCA, said that the case must be used as an example of how important reporting rules are:
"It is vital that reporting firms ensure their transaction reporting systems are tested as fit for purpose, adequately resourced and perform properly."
"There needs to be a line in the sand."
New regulations
The fine represents the first time these rules have been used to take action against a bank.
The rules came into force in 2012 and aim to improve transparency and prevent the circumstances which created the financial crash of 2008 from happening again.
Merrill Lynch has been fined before on two occasions for failing to adequately report transactions.
Mark Steward has said that it is vital for firms to ensure their reporting systems are 'fit for purpose'.
The FCA said that the bank has been open and co-operative throughout investigations.
Transaction reports cover information on buyers and sellers as well as pricing and are supposed to be delivered to regulators the day after a deal has taken place.