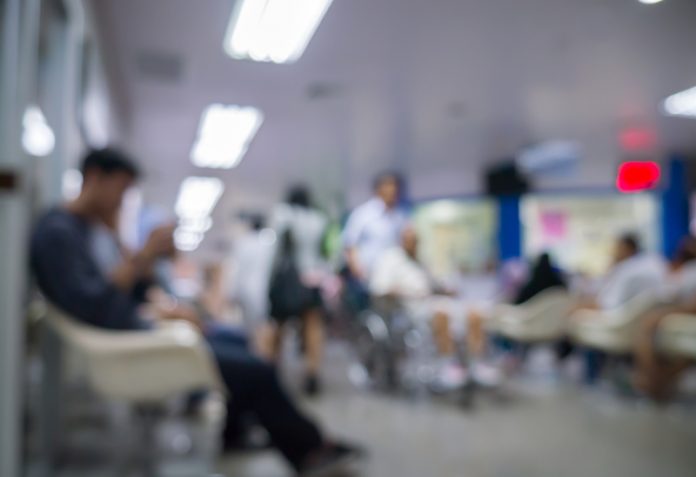 The government has announced extra funding to help a number of hospitals in England with emergency care over the winter months
Health Minister Philip Dunne announced today that a further 19 hospitals in England have received a cash injection of over £13 million for emergency care.
The funding is to help hospitals to improve patient flow through A&E and ensure that departments are prepared for busy times during the winter.
The cash injection forms part of the dedicated funding for hospitals which was announced in the Spring Budget.
This additional funding from the government will bring the total amount given to hospitals from April to over £90 million.
In June, the Secretary of State, Jeremy Hunt announced £20 million of extra funding for hospitals to ease the pressure on emergency departments ahead of winter.
£20.74 million was given to 27 hospitals across England, which followed on from an initial £55.98 million given to 70 hospitals in April.
The funding is expected to help hospital departments to prepare for the large volumes of patients attending A&E in winter.
Boosting performance in hospitals
Both cash injections support NHS England's wider plans to improve A&E performance in England by 2018.
This includes helping hospitals to hit the target of admitting, transferring or discharging 95% of patients within 4 hours.
Commenting about the funding, Minister of State for Health Philip Dunne, said: "Thanks to the hard work and dedication of staff, the NHS has put in place strong plans ahead of winter – ensuring patients continue to receive safe and efficient care as demand rises over the coming months.
"The funding will give more hospitals the boost they need to streamline patient flow in A&E, freeing up A&E's to care for the sickest patients and helping to make sure all patients get the right treatment in the right place as quickly as possible."
Hospitals to benefit from the latest round of funding, include, Hull and East Yorkshire Hospitals NHS trust, Royal Liverpool and Broadgreen University Hospitals NHS Trust, South Tyneside NHS Foundation Trust, and St George's University Hospitals NHS Foundation Trust.
The Royal Wolverhampton NHS Trust, University Hospitals of North Midlands NHS Trust, London North West Healthcare Trust, Medway NHS Foundation Trust, Isle of Wight NHS Trust, and Whittington Health NHS Trust.
The full list can be viewed on the Department of Health's website.