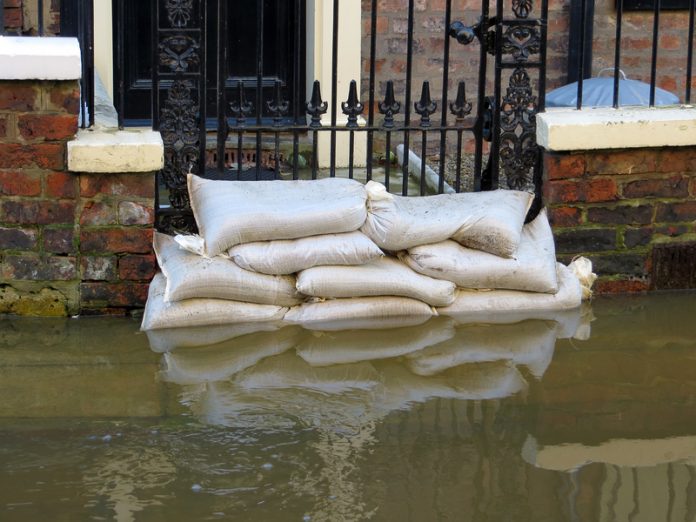 The Flood Re scheme may have bought some time, but UK flood policy needs to adapt fast according to the Institute and Faculty of Actuaries' Catherine Burtle
As we reflect on the year since storms Desmond, Eva and Frank caused the 'most extreme floods on record', the UK is slowly coming to terms with the fact that extreme floods are no longer the freak '1 in 200 year' events we once imagined. We are witnessing climate change in action.
As a consequence of global warming, extreme weather events are becoming more frequent and more extreme, and in the UK this means an increase in the frequency and severity of flooding. This is a major issue for the UK, with homeowners and businesses placed at an increased risk of experiencing a flood.
The insurance industry has historically acted as a crucial safety net for those whose homes and businesses are affected by flood events. However, the recent increase in flood risk caused by climate change, alongside population growth, which has resulted in increased building on flood plains and problems with crucial infrastructure, has had serious implications for the UK's flood insurance market.
The current method of pricing has arisen as a result of:
advances in flood risk modelling, meaning insurers are increasingly able to pinpoint a property's specific risk of flooding; and
increased competition in the household insurance market, meaning insurers are no longer able to absorb the costs of high flood risk properties by using profits from low flood risk properties in years which experience a notable flood event.
As such, both homeowners who have been flooded before and those who insurers believe to be at high risk of flooding in the future, have been subject to large premiums and high excesses, meaning those with the greatest need for flood insurance cover may not be able to afford it.
A short-term solution
The Flood Re scheme, a joint government and industry initiative, was introduced in 2016 in order to provide a solution to this problem, in the short term at least. Flood Re is a scheme funded by a levy on insurers which reinsures their customers' flood risk, allowing them to offer flood insurance to those homes at risk at a more affordable price. Flood Re has offered those living in high flood risk areas a lifeline, and its introduction has meant that many households previously unable to obtain affordable insurance have become insurable again, offering peace of mind and a financial safety net to those affected.
Flood Re can only be a temporary measure
It is important to understand that whilst Flood Re offers a short-term safeguard for these homeowners, the scheme does not reduce their risk of flooding. What it does buy us is time.
Flood Re is intended to be operational for 25 years, during which central and local government, the insurance industry, environmental organisations, housing providers and homeowners are afforded time to tackle flood risk at its core. After 25 years, if enough is done to tackle these problems, the UK insurance industry should, in theory, be in a position to return to operating on a risk-reflective basis.
As well as providing a period of breathing space for industry and policymakers, Flood Re also intends to provide a point of focus for the next 25 years, to continue the debate about addressing the root of the environmental and planning issues.
However, in the IFoA's policy paper we argue that more needs to be done to ensure that flood defences are strengthened and that resilience is improved whilst the Flood Re scheme is in place. Flood Re provides valuable breathing space, but all parties should remember that it is a temporary measure rather than a long term solution and that, as long as high flood risk persists, an affordable market based on risk-reflective pricing is unlikely to be achieved.
A strategic policy approach
The government has committed to spending £2.3bn on building and maintaining flood defences over the course of this Parliament, a move welcomed as a step towards improving the UK's resilience. However, this is only one part of what is required to ensure homes and businesses are sufficiently equipped to cope with future flooding.
The IFoA has added its voice to the many others in the UK calling for a workable, proactive and long-term strategy for dealing with flood risk, which involves national and local government, environmental organisations, planners, homeowners and the insurance industry to be executed in time for Flood Re's transition plan to be a success for industry and customers. This means dealing with the root causes of flooding and implementing a strategy that recognises the changing nature of flood events and the potential further impact of more frequent and extreme weather events.
Achieving an affordable market based on risk-reflective pricing by 2039 is only likely to succeed if the risks themselves change. Where the risk remains high, this will be reflected in household insurance premiums and action at all levels will be essential if customers are to benefit from an affordable insurance market over the next 25 years.
Catherine Burtle
Policy Analyst