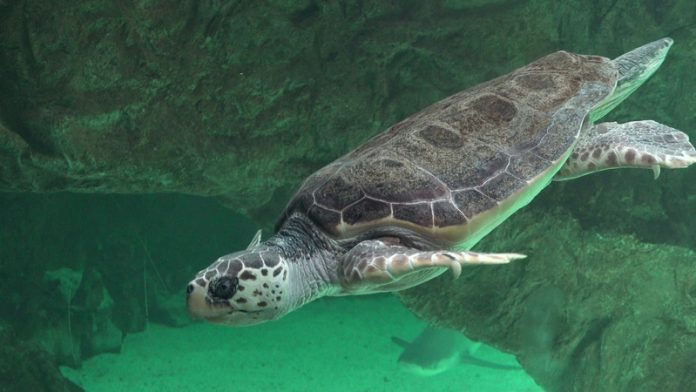 Climate change and marine health are intrinsically linked. Open Access Government's Ciara Ruane explains how the National Science Foundation supports both
Marine health is an essential part of the war against climate change. The US National Science Foundation (NSF) highlight it as a key issue, of both economic and environmental significance. The NSF's Division of Ocean Sciences (OCE) promotes collaboration between scientific and educational fields to tackle these challenges head on. Through research support and funding, the OCE provides knowledge which is critical to addressing some of the most pressing environmental challenges involving earth processes. Ocean research looks to the future, with a focus on expanding weather forecasting abilities to predict weather years in advance. Oceans are a key factor in innovations such as these.
The NSF hopes that the need for more accurate weather predictions in the face of climate change will mean more funding for ocean research. They also believe that physical oceanographers have made an 'enthusiastic' start on the issue, giving hope for big advancements in the field over the next decade. However, they also name global climate prediction 'one of the most difficult' problems scientists in the field of ocean study has faced.
The average lifespan only sees a few incarnations of the oceanic climate system, meaning it is extremely difficult to gather extensive data on the subject. The NSF is currently running a funding programme for the Center for Ocean-Land-Atmosphere Studies. These awards grant funding to "1) basic research on predictability on intraseasonal, seasonal, interannual, and decadal timescales; 2) evaluation of the predictability, skill, and fidelity of US national climate models; and 3) contributions to the development of next generation seamless prediction systems."
The grant aims to work towards developing more accurate models of climate prediction and boost knowledge of Earth's oceans through community integration and education as well as the funding of scientific research.
Mapping
 Another goal for the NSF is ocean observation and mapping. Innovations like the TOPEX/POSEIDON satellite mission allow for a level of ocean observation accuracy within the centimetre. Ocean floor mapping is essential for scientists to understand much of how the world works. Continental shift, ocean currents and 'ecological niches' can all be explored and discovered through the technique. However, advancements still must be made. The current technology utilises sound waves to create images of what lies under the sea.
Sound wave technology is mainly used by ships to create localised maps and allows for enormous detail compared to previous mapping techniques. In recent years new submarine formations, volcanoes, hot springs, and trenches have been uncovered. In 2014 the NSF published an article about new discoveries made with satellite data. Authors of that study said that 80% of the ocean floor at the time was still unmapped. The most recent and advanced image of the ocean's geography, made with data from a NASA satellite, can capture 'any feature larger than 5km'. This map was made by detecting gravitational anomalies. This is a fairly recent advancement from sonar technology and represents a potential new path for geographical surveying.
Warming waters
Scientists fear that oceans becoming warmer and less oxygen-rich in the face of climate change present a challenge for marine wildlife. In 2015 the NSF outlined a study on the effect these changes would have on Atlantic rock crabs. Irwin Forseth, of the National Science Foundation's Division of Integrative Organismal Systems, said of the study: "Understanding connections such as this is essential to allow us to predict the effects of environmental changes on the distribution and diversity of marine life."
The greater metabolic strain required in these environments creates a greater need for oxygen, which is lacking. The study revealed that these changes cause animals to migrate away from the equator. Cod numbers are also threatened by these changes, with their population already in decline. This obviously has indications for feeding earth's population, but would also create disturbances in the marine ecosystems and food chains. Further monitoring of such changes will be essential to adapt to the effects of a changing climate and prevent the worst of it.
Ciara Ruane
Commissioning Editor
Open Access Government