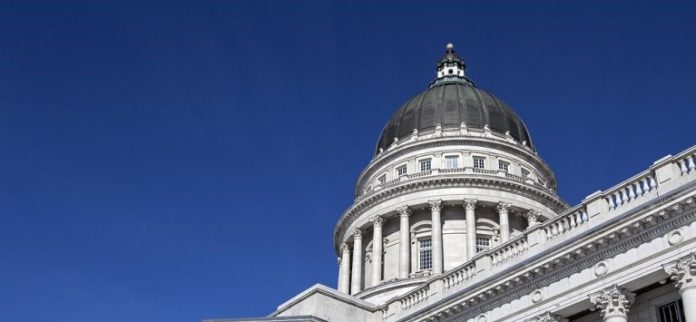 Decision Intelligence helps government agencies to unify their data and improve mission-critical decision-making to drive better services
Being data-driven is no longer an aspiration, it's a necessity. Government agencies need to digitally transform, build data resiliency, and get more out of legacy technologies.
Unifying data, addressing risk, and running agencies more efficiently is paramount. To realize this goal, data and decision-making must be employed responsibly and holistically.
Contextual Decision Intelligence (CDI) delivers on these objectives. CDI helps organizations to transform their data, which may contain inconsistencies or errors from manual inputs, into accurate and complete data that can be trusted.
From a strong data foundation, government agencies can build context through networked relationships, in addition to using machine learning (ML) and artificial intelligence (AI) to automate and improve decision-making.
To improve operational efficiency and effectiveness, decisions made by agency leaders must be made in context. Emergent technologies, offered by companies like Quantexa, are providing public-sector decision-makers with Decision Intelligence to make strategic, tactical, and operational decisions fast, accurate, and better- informed across every agency.
As defined by Gartner:
"Decision intelligence in government is a practical discipline that improves decision-making by explicitly understanding how decisions are made, and how their outcomes are evaluated and improved by feedback."
Governments are automating repetitive decisions to better utilize their resources. Here's why it's so important.
Where Public Sector Agencies Can Put DI To Work
Financial Intelligence Units (FIUs):
FIUs are dealing with deceptions that range from simple mistakes to advanced strategies to obfuscate fraudulent activities and other tactical diversions that cost government billions of dollars annually. Analysts need to quickly determine if a Suspicious Activity Report (SAR) is related to an existing case or intelligence. CDI powers government investigations with unique capabilities to:
Gain a 360-degree view of data to uncover hidden insights
Drive analysis through trusted data and holistic views
Make better decisions based on reliable data in context
Tax Services:
One of Quantexa's customers in tax services now collects an additional $1 billion per year using Quantexa's Decision Intelligence solution, simply because they can find the problems relating to tax fraud earlier, before refunds are distributed.
Customs And Borders:
Being able to assess risks quickly is critical for customs agencies. For example, a customs agency might be importing goods within a country, and they want to ensure they're not importing any risky items—goods linked to forced labor, dangerous components, contraband, or anything that is not allowed in the country.
National Health Services:
Improper payments in US Healthcare programs alone are estimated at over $200 billion annually. Recently, the Department of Justice (DOJ) announced criminal charges, "against 36 defendants in 13 federal districts across the United States for more than $1.2 billion in alleged fraudulent telemedicine, cardiovascular and cancer genetic testing, and durable medical equipment (DME) schemes."
Having the ability to see a single view of data can help reduce:
Fraudulent providers re-enrolling repeatedly with slight variations of their data
Phantom providers billing for services that they haven't provided using stolen patient data
Poor pre-payment screening, resulting in claims being paid without risk assessment
Fraud, Waste, And Abuse (FWA)
Finding ways to better use taxpayers' funds is front of mind for every public sector agency because constituents hate the idea of any waste or misuse of what they consider "their dollars."
For example, the US Government Accountability Office reported that, "Agency-reported improper payment estimates for fiscal year 2019 totaled about $175 billion, based on improper payment estimates reported by federal programs, an increase from the fiscal year 2018 total of $151 billion."
Key Questions Government Technology Leaders Should Be Asking
As public sector agencies look ahead, Gartner points to several key statistics on the horizon that will directly impact governmental decision-making:
"By 2024, 60% of government AI and data analytics investments aim to directly impact real-time operational decisions and outcomes.
"By 2023, more than 33% of large organizations will have analysts practicing Decision Intelligence (including decision modeling)."
As Gartner suggests, "The ability to identify, prioritize, and then model and (re)engineer decisions for improvement (i.e., Decision Intelligence) will be critical competencies for a disruption-ready and resilient organization in the future."
Key questions for government and agency leaders to consider:
What are you doing today to improve your data quality?
What tools do you need to meet this challenge?
How well equipped is your workforce to deliver on their mission to provide better-quality governmental services in the future?
Choosing a partner with the proper expertise and innovation solutions is critical to answering these questions.
What to Look for in Decision Intelligence Provider
Choose a partner that can, "Tie the business value and public benefit of Decision Intelligence to the agenda of stakeholders by building a concise data and analytics strategy based on continual feedback between policy outcomes and decision-making."
Find a partner that can help you "Build a data-driven organization by establishing Data and Analysis communities and data engineering as a discipline to increase data literacy, encourage collaboration, share learning, and develop sensitivity to ethical challenges."
Quantexa's Decision Intelligence (DI) platform connects billions of data points across internal and external data sources, to provide a single view data hub enriched with intelligence about the networks between people, organizations, and places and helps agencies:
Protect revenues and payments: find fraud and risk
Aid compliance: detect risk, drive campaigns & investigate
Render value from data: use all available data & analytics in your decisions
Build efficient operations: automate decisions & more productive staff
Create a human-centric experience: enable digital from across legacy IT
Our industry-leading Decision Intelligence Platform is live in over 70 countries, processing billions of records worldwide for the UK government, HSBC, Standard Chartered Bank, Bank of New York Mellon and many others.
Please Note: This is a Commercial Profile

This work is licensed under a
Creative Commons Attribution-NonCommercial-NoDerivatives 4.0 International License
.
Editor's Recommended Articles