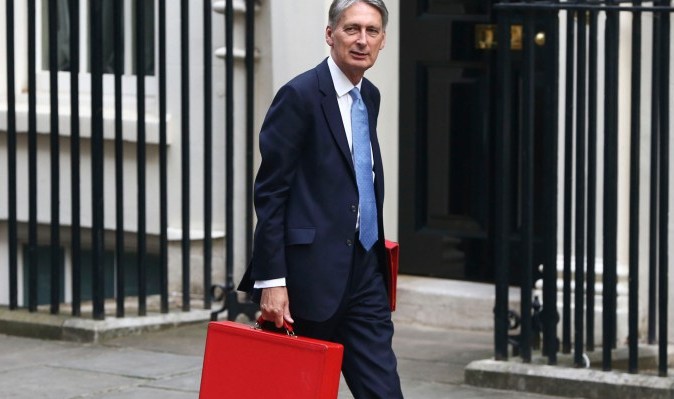 Civica CEO Wayne Story gives the software and digital solutions provider's reaction to measures announced in yesterday's Autumn Statement, including on housing policy
Today, in his first Autumn Statement, Philip Hammond's overarching focus was one of improving productivity. Beyond this, three aspects caught our attention, the first being his belief in the role of housing – or rather the lack of it – in productivity, the second being the continued emphasis on devolution and last, but not least, a lack of response to the rising health and social care challenge.
Having launched our latest report 'The Changing Landscape for Social Housing' last week,  we were particularly interested in the commitment to housing, as well as the role of districts who will be at the forefront of housing delivery. Aspiring home owners and housing providers will be pleased to know that the government is planning to invest an additional £2.3 billion in housing infrastructure to build 100,000 new homes in areas of high demand, and with a further £1.4 billion set aside to deliver 40,000 affordable homes.
Working closely with many social housing providers we welcome any changes that will better support them in their aim to resolve the current housing crisis. Recent research we conducted amongst social housing providers reveals that 94% want to see an improved housing policy. This additional funding should go some way to meeting these demands, although with 65% explicitly wanting policy to focus on a broader range of tenures beyond home ownership and 49% wanting to see the annual 1% rent cut reduced or scrapped entirely, more attention is needed if we are truly to deliver a housing market that works for everyone. We look forward to reading the forthcoming housing white paper the Chancellor mentioned would be released by the department for Communities and Local Government shortly.
Doing more on devolution and digital services
Devolution will also remain 'at the heart' of the Government's approach to support local growth and productivity. Continued understanding of the importance of local communities is heartening. For devolution to continue along the lines it has already begun, local public services must continue collaborating and in particular, using technology to work towards a smarter state. Partnerships which blend the best of public and private are key; enabling the public sector to adapt and to harness new technology to improve services while reducing costs.
While a similar approach is needed to ensure that local services are able to cope with the growing health and social care crisis, this was largely missing. Yet for those responsible for providing care, the outlook is very challenging and the Government must not fail to ensure that support for those most in need is sustainable. Better integration of health and social care is imperative but without the unification of funding streams so that organisations can share services and resources underpinned by the necessary technology investment, this will continue to fall short. Although some impressive progress has been made in Northern Ireland.
With the UK now borrowing more than planned, all public services need to accelerate digital engagement and the provision of digital services to work smarter, and to support demand for services that are compatible with lifestyles and provide anytime, anywhere access. Improving efficiencies and reducing costs while raising the standard of services for the public is also still very much the order of the day.
Wayne Story
CEO